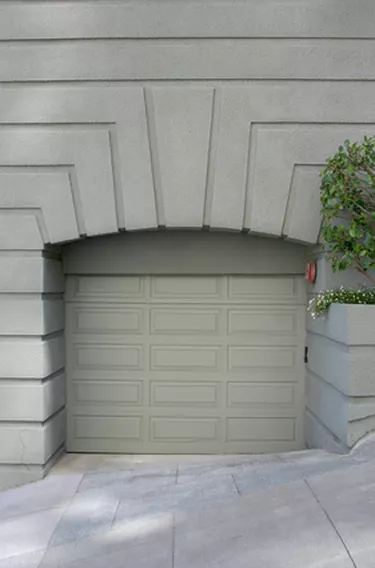 For many home buyers, the garage is a selling point when purchasing a home. An attached garage, such as a tuck-under garage, is preferred and can increase the home's value, according to studies by Florida State University.
Features
A tuck-under garage is located under the living area of the home. It is utilized to maximize a small lot size or when a home sits on a hillside.
Drawbacks
Because a tuck-under garage is at a lower level than the living area of the home, disabled people may have problems accessing the garage. This type of garage could also make loading and unloading your vehicle more difficult.
Considerations
The room above a tuck-under garage may be colder than the rest of the living area if adequate insulation is not installed. A proper drainage system should also be designed so water does not seep into the garage.