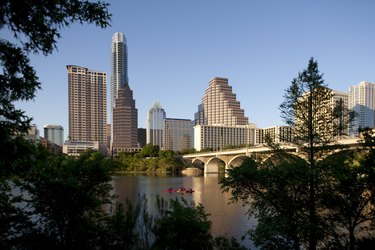 Affordability is a key indicator in real estate, but a solid residential investment needs to consider factors beyond the bricks and mortar. It needs to be about people -- an appealing location, good job growth forecasts, population shifts and climate. If your community ticks all the boxes, consider investing locally. Research, flexibility and a great sense of timing are essential as millennials and boomers, our nation's two most heavily populated generations, are on the move.
Florida's Affordable Pockets
While it's no surprise that Florida is central to the broad appeal of America's Sunbelt, it's worth noting that experts place parts of Florida in the lead for both affordability and best buy recommendations. Four of America's top 10 metropolitan areas with undervalued home prices are in the Sunshine State, according to industry research by Trulia. Their Bubble Watch report for the fourth quarter of 2014 identified Palm Bay-Melbourne-Titusville, Lakeland-Winter Haven, Jacksonville and West Palm Beach as undervalued by 14 to 19 percent. Forbes' 2015 "Best Buy Cities" report also points at West Palm Beach and Jacksonville, in addition to Orlando and Greater Sarasota.
Millennials on the Move
Improved employment means more household formation by millennials looking to get onto the housing ladder. A recovering economy provides better jobs for the under-35s, with more of them preferring big city lights and bigger checks to the small town lifestyle, according to demographers quoted by NPR and Time/Money. Following jobs in fields such as technology, health care and engineering, Generation Y is heading for sprawling Alexandria and Arlington outside Washington, D.C. They're flocking to Oakland across the bay from San Francisco and to Austin, New Orleans, Nashville, Denver and Portland.
Baby Boomers Staying Active
With the youngest baby boomers aged 50-plus and the oldest approaching 70, retirement and empty nesting provide the impetus for downsizing. Half the U.S. population will be over 50 by 2017 and nearly half of those over 60 are single. An article by U.S. News & World Report suggests that warm weather cities such as Miami, New Orleans, Memphis, Las Vegas and even pricey Los Angeles-Long Beach are attractive to active retirees. With healthy boomers putting the nix on retirement communities, new opportunities are created for urban housing investments.
Texas is Trending
According to a 2015 Forbes report on "Best Buy Cities," Texas metros, led by Austin, account for five of the top 20 recommendations. With the recent softening of oil prices, experts say that Houston, Dallas and Fort Worth have enough diversification in other industries to continue trending. Home prices in Texas cities have been growing steadily at between 7 and 12 percent, indicating investment for long-term ownership is more the case than buying to flip houses. Strong new construction in Houston leads the nation among cities named in a Forbes report on "Building Boom Towns," with Austin and San Antonio skylines also punctuated by cranes.