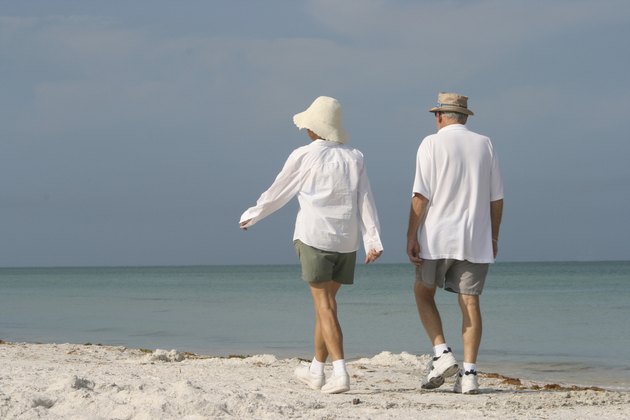 Florida is one of the most popular places to retire in the United States. With beaches on both coasts, ample sunshine and plenty of warm weather it's an ideal location for retirement. Although parts of Florida such as the Florida Keys can be pricey places to live, there are plenty of inexpensive locations that can accommodate a retirement budget.
Retirement places in Florida
The central and northern areas of Florida tend to be the least expensive places to live due to their distance from coveted ocean front properties. But there are some areas on both coasts that are retirement-budget friendly. Brevard County on the east coast was hit hard by the recession and NASA shutdowns. Charlotte County on the west coast also suffered a steep drop in home values. Due to these factors, housing prices in both coastal counties are still on the lower side. Both counties boast miles of beaches and comfortable amenities for retirees. Working with a real estate agent who specializes in retirement properties can help you find the best inexpensive places to retire to in Florida.