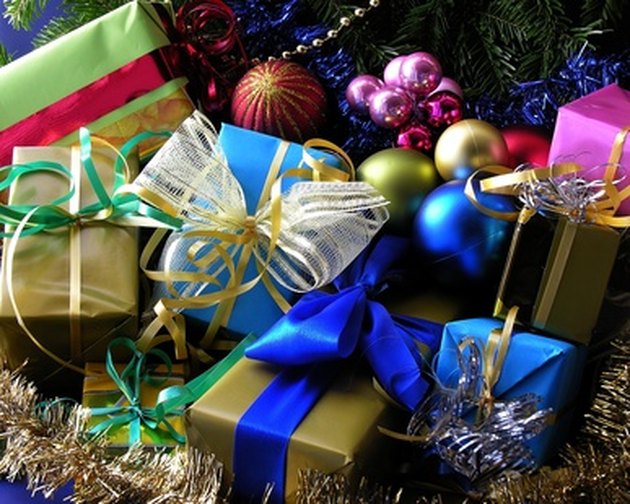 In 1947, a group of Marines in Los Angeles organized a toy drive for needy children, distributing 5,000 toys for the holiday season, and Toys for Tots was born. Millions of toys later, Toys for Tots has grown into a nationwide program run by the Marine Corps that still has the same purpose of providing new toys for kids for during the Christmas season. While the Toys for Tots Foundation generally provides toys to children up to age 12, many local Toys for Tots extend the eligibility age to 14 or 16 and give presents suitable for preteens and teens, as well as younger kids.
Step 1
Visit the national website of the Marine Toys for Tots Foundation. Click the "Request a Toy" tab. Select your state from the drop-down list.
Step 2
Select a city or county from the drop-down list that is closest to the area where you live. Click on the "Request a Toy" tab on the city or county page that opens. Follow the instructions on the page that opens. Each local Toys for Tots organization has its own procedure for toy requests that generally involves filling out a form with family information, such as the number of children in the household and their ages. You can fill out a form online at some sites, while others ask that you call or email the organization to request a form. Alternatively, some local office take walk-ins but request you call first.
Step 3
Wait for notification of your appointment time and place, and bring any requested documents with you.
Tip
If you do not have access to Internet, and therefore can't find your local offices contact information, write a letter to the national office to request an application. Be sure to include your city, county and state so that Toys for Tots can forward your letter to the one nearest you. Send the letter to:
Marine Toys for Tots Foundation The Cooper Center 18251 Quantico Gateway Drive Triangle, VA 22172-1776
Or fax: (703) 649-2054
While Toys for Tots provides an email, it does not provide a phone number. If time is of the essence, find someone, such as a public librarian to help you use a computer to apply.