The state of Texas requires all utility trailers to be registered and to display a Texas license plate. A utility trailer is any non-motorized vehicle pulled by an automobile. Trailers under 4,001 pounds are not required to be titled. The process for the applicant remains the same for titled and untitled trailers, though additional fees may apply for titled vehicles.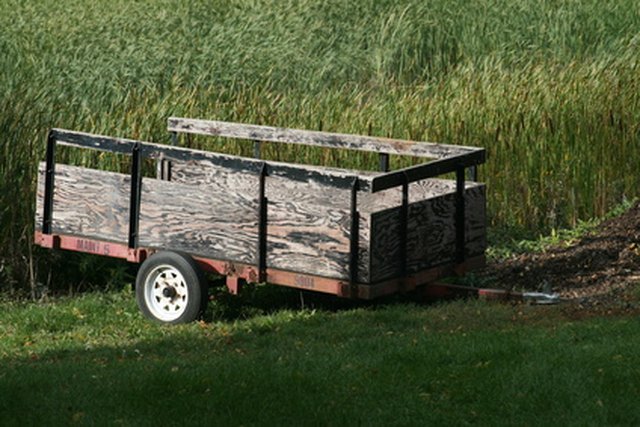 Step
If the empty weight and carrying capacity of the trailer is not indicated on the title, or if there is no title, take the trailer to a certified weigh station. Have the trailer weighed and get a weight certificate. This will be required for registration and will be used to calculate the fee.
Step
Print form 130-U Application for Texas Certificate of Title from the Texas Department of Motorized Vehicle website (see Resources). Fill it out in pen. If you need help with the form, call the Texas Department of Motorized Vehicles or your local county tax office. This form is used for both titled and untitled trailers.
Step
Take your completed form, bill of sale, out of state title (if applicable), weight certificate and proof of insurance for the vehicle pulling the trailer to your local county tax office along with a check or credit card. Acceptable forms of payment vary by location. Call ahead to find out what forms of payment are acceptable at your branch. You can search for your nearest branch through the Texas Department of Motor Vehicles website. The tax office will process your application while you wait and issue your license plate to you before you leave.