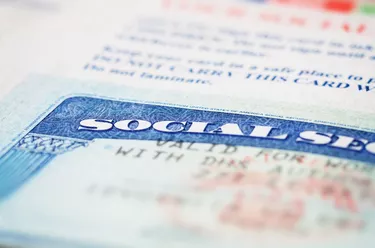 You are often required to provide your Social Security number when completing applications for jobs, credit and services. Some people may have their Social Security number memorized, while others have to look at the card to get the number. When you find yourself without a card and you don't remember your number, you can still retrieve your lost number. You can make three requests for your number each year, or 10 requests during your entire lifetime. All requests are free.
Step 1
Visit your local SSA (Social Security Administration) office. You can find a local office by clicking the "Find A Social Security Office" link from the SSA homepage. If you don't want to visit a local office, you can also retrieve your lost Social Security number through the mail.
Step 2
Complete the application ("Form SS-5") for a replacement Social Security card. You can download and print a copy of Form SS-5 via the Social Security Administration website. When completing the form, leave the "Social Security Number" field blank.
Step 3
Present the administration representative with a valid photo ID, such as a driver's license, passport or state ID card. You must also present an official certified birth certificate. If you chose not to visit the SSA office you can mail your form SS-5, a copy of your photo ID and original or certified birth certificate (no copy) to your local Social Security Administration. The SSA will return your original or certified copy to you in the mail.
Step 4
Wait to receive a print out of your Social Security number if you visited in person. Regardless of whether your applied in person or through the mail, you will receive an official replacement card in the mail.