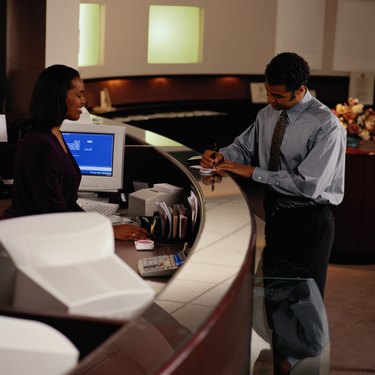 There are several ways to transfer money into your Navy Federal Credit Union account. The best method for you will depend on whether you're transferring money from a different financial institution, or from another Navy Federal account. For some transfers, you might have to pay a fee, so check on this and factor in the cost of any fees into your transfer.
Funds From A Different Institution
You have several options for transferring funds to your Navy Federal account from an outside account. To transfer electronically, you can do a wire transfer between accounts, or authorize an Automated Clearing House (ACH) transfer. To make an ACH transfer, the bank you want to transfer from must have this option available. You can also transfer funds by depositing a physical check written from your other account to your Navy Federal account. Fees may apply for wire transfers and ACH transactions, so you'll want to ask both institutions what the fee is to send and receive. Specific instructions for each of these methods are available on the navyfederal.org website.
From Another Navy Federal Account
You can transfer funds easily between accounts that are both held by Navy Federal. To do this, log in to your accounts online and select the option to "Transfer Funds". If you don't have online access set up, or don't have Internet access, you can also transfer funds between Navy Federal accounts by calling 1-888-842-6328.