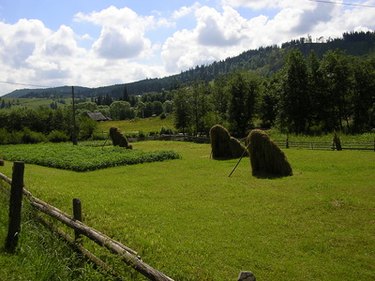 Lease land is not as common to unearth as is land for sale. Whether you are looking for land for commercial use or personal use, you may find it common to see land for lease not make it onto the real estate market. With the right research and expert assistance, though, you can find land to lease.
Step 1
Contact a real estate agent in your area who is knowledgeable about land. He should be able to tell you about local trends and how frequently lease land comes onto the local market, and where it is marketed. He will also likely be familiar with local or national resources. For example, in the Austin, Texas, area, "AustinHomeSearch," run by the local board of Realtors, has options to search for lots.
Step 2
Hire the agent to assist you with the process if you choose. The up-front research required when you buy or lease land differs vastly from that required when you buy or lease a property. For example, you may need to know if utilities have been laid and, if not, what the process is to have them laid. You may also need to know unique land characteristics such as soil quality and land movement. Finally, you need to be aware of local ordinances or restrictions on using land, as well as landlord restrictions. A knowledgeable real estate agent can help you with all this.
Step 3
Drive the neighborhood or area where you want to rent land. It may seem simple, but many owners in rural areas are not Internet-savvy. They may simply have posted a sign in their yard that the land is for rent.
Step 4
Check "Craigslist" for rent by owner postings of land. Craigslist is a popular resource for home and land owners looking to rent property themselves.
Tip
If you come across land by driving neighborhoods or in person, contact the owner and ask if she agrees to work with a real estate agent. This means the owner is willing to pay a commission to the agent. If the individual is not, you may want to consider paying the agent yourself. Agent fees are often negotiable.
If you choose not to work with an agent, ask the owner for a copy of the property survey so you can review land characteristics. You may want to hire a title company, land surveyor, or other individual familiar with local land to review the document with you.