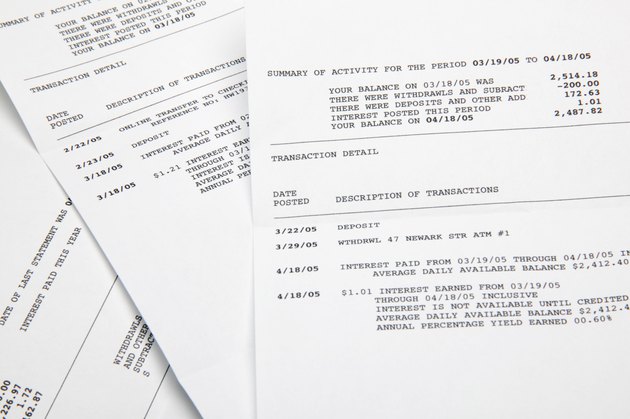 At a Minimum
Since the Internal Revenue Service has three years to audit individuals, most financial advisers suggest keeping personal bank statements for at least three years. This will ensure that if you are audited, you have all the information you need.
Online Banking Makes It Easy
Given the threat of identity theft and personal records falling into the wrong hands, keeping paper copies of sensitive material can be dangerous. One solution is to use your bank's online banking system. Most banks now make statements available electronically. This feature allows you to safely keep all your bank statements archived online for three years or beyond.
Bottom Line
Whether you bank online or keep your records in a paper file, all financial records should be saved for at least three years until the threat of an IRS audit has passed.