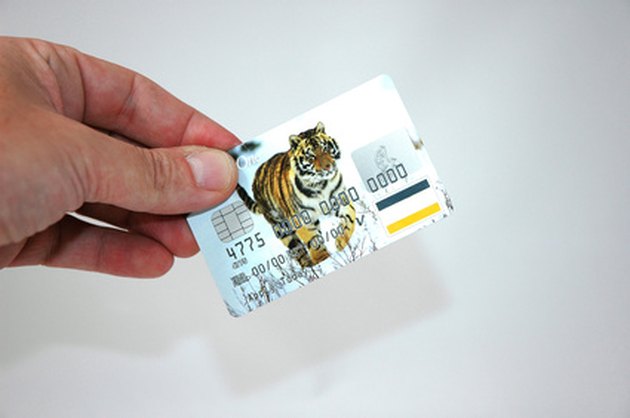 Any FICO credit score of 599 or lower is classified as bad credit. It can be extremely difficult to obtain a credit card with scores that low. Consequently, if you find a credit card issuer willing to extend you credit, be prepared to pay higher interest rates and fees.
There are several credits cards available to people with bad credit, including secured and unsecured cards.
Household Bank
Household Bank offers a MasterCard for people with bad credit. Some may qualify for the unsecured card, while others might have to pay a security deposit to secure the card. The annual fee ranges from $39 to $79, and the interest rate is 7.9 percent to 14.9 percent.
Household Bank offers a pre-screening service to determine (before pulling a credit report) the appropriate card for which you might qualify.
Orchard Bank
Orchard Bank is affiliated with Household Bank (HSBC owns both), but Orchard Bank's credit guidelines are more lenient. The annual fee can be $35 to $79, and there is a processing fee that varies between $0 and $39. The interest rate is between 14.9 percent and 28.9 percent.
Orchard Bank also offers a secured card. Generally, you can't have both an Orchard and a Household card at the same time.
Capital One
Capital One offers secured and unsecured Mastercards for qualified applicants, along with a pre-screening process. The card's annual fee runs between $0 and $39, with interest rates between 19.8 and 24.9 percent.
capitalone.com/creditcards
Public Savings Bank
The Public Savings Bank secured Visa has neither an annual fee nor monthly maintenance fees. You set the credit limit with a deposit between $300 and $2,000. The bank offers a 0 percent APR for six months, after which the APR goes to 11.24 percent. The bank reports to credit bureaus monthly.
Applied Bank
The Applied Bank secured Visa allows you to choose your limit by depositing between $200 and $500. The APR is 12.99 percent and doesn't increase if your payments are late. Applied Bank reports to credit bureaus every month.
onlineacceptance2.appliedbank.com
Platinum Zero
The Platinum Zero secured Visa card is also issued by Applied Bank. The credit limit is $500, secured by your deposit. There is no APR, zero fraud liability and identity-theft protection. Applied Bank reports to credit bureaus monthly.
onlineacceptance.appliedbank.com
Centennial
The Centennial secured MasterCard requires a minimum $200 deposit. The bank charges a set-up fee of $50 and an annual fee of $50. The APR is 19.99 percent, with penalties for late payments. Reports are made to credit bureaus each month.
GreenDot Prepaid MasterCard
GreenDot MasterCard is a prepaid credit/debit card with no credit check. There is no fee to activate the GreenDot card, and the monthly fee of $5.95 is waived--if you make at least 30 transactions or add $1,000 or more per month to the account. GreenDot does not report payment history to the credit bureaus.
Rush
The prepaid Visa Rush card doesn't require a credit check. The activation fee is less than $20, and the monthly fee is $9.95. You can opt for direct deposit to the card or load the card with money, as needed. There is no APR. This card doesn't report payment history to credit bureaus.
First Premier Bank
First Premier Bank issues a few unsecured cards: Aventium Classic Card, the First Premier MasterCard and the Centennial MasterCard. The lender has lenient credit requirements, but it also has high fees.
The bank may require you to pay $95 before it processes your application. If you aren't approved, your money is refunded. The interest rate varies. First Premier Bank usually charges around $225 for maintenance and set-up when you open the account, with a typical credit limit of $300. This leaves only $75 of available credit. As a result, many people decide that a secured card is a better option.