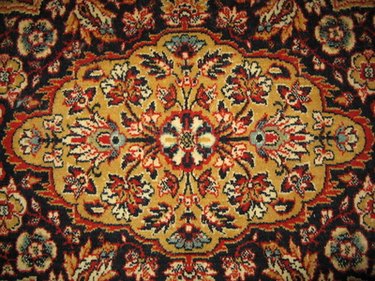 If you're looking to install new carpeting in your home, you have probably noticed the expensive carpeting sold at big retailer stores. Depending on the pattern, thickness, design and durability, buying carpeting without shopping around can cost a fortune. Instead of spending more money than you need to, there are quite a few ways to find quality carpeting at much cheaper prices. In many cases, you can even find cheap carpeting that's brand new and still intact.
Step 1
Visit your local carpet store and ask about any special discounted carpet sales for pre-cut carpeting. Pre-cut carpeting is unused carpeting that was returned to the store, and many times pre-cut carpeting is in excellent condition. Find out if there's enough carpeting available for the room in which you need it installed.
Step 2
Visit discount carpet stores in your area instead of going to retail outlets. Discount stores often sell brand new, cheap carpeting in discontinued colors and patterns. While discontinued carpeting is cheap, the amount of carpeting is often limited. If you have a large area to be carpeted, make sure the store has enough carpeting in stock.
Step 3
Visit craigslist.org and similar classified websites to search for cheap carpeting. You may find someone who recently carpeted their home and they may want to either sell leftover rolls of carpeting or give them away for free.
Step 4
Find cheap carpeting prices that include padding and installation if not doing the installation yourself. Some carpet prices might seem low, but after installation, padding and a warranty, it can end up costing a lot more.
Step 5
Contact local carpet installation companies and ask if they have leftover carpeting for sale. Carpet installers usually have extra rolls of brand new carpeting left over from a carpet job and they'll sell the rolls at prices much lower than a big retailer store.
Step 6
Buy cheap carpeting online from a wholesaler carpet outlet such as carpetexpress.com/. Ordering carpeting for delivery can get pricey when you consider the shipping costs. Shipping can cost as much as $200, but the overall discounted savings for the carpeting could really outweigh the shipping price.