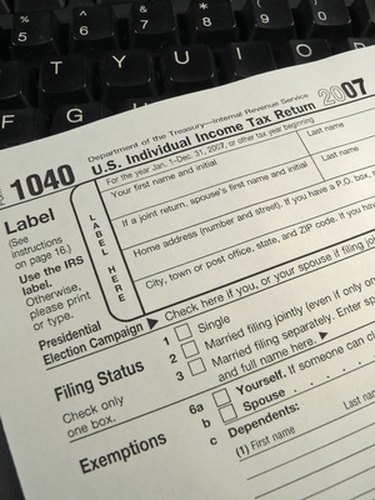 Taxes can often be confusing, but you can suffer penalties if you file your taxes incorrectly. It is best to contact the IRS with your questions so that you prepare your taxes accurately. The IRS has an automated machine to help you with common issues, but if you want to talk to an IRS agent in person you need to call during their office hours, which are from 7 a.m. to 10 p.m. your local time.
Step 1
Call 1-800-829-1040 if you are an individual with a question.
Step 2
Call 1-800-829-4933 if you are a business with a question.
Step 3
Call 1-800-829-4059 (TDD) if you have a question and are hearing-impaired.
Step 4
Call the Philadelphia IRS office at 1-215-516-2000 if you live outside of the country. You can also mail in your questions to the Internal Revenue Service, P.O. Box 920, Bensalem, PA 19020.
Step 5
Find your local IRS office by clicking on your state on the map on the IRS website (see Resources). Do this if you want to go to your local IRS office and speak to an agent face-to-face.
Tip
You don't have to give your name when calling the IRS with a tax question. You can remain anonymous.
Have all of your tax documents handy so you don't have to keep the operator waiting.