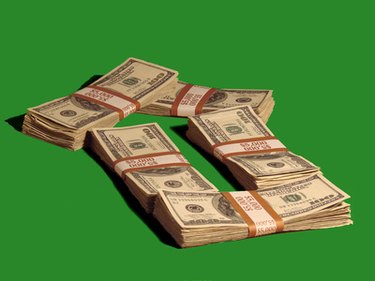 Cost of living increases and rising unemployment rates have left many individuals in need of money for basic needs such as food, clothing and housing. While most of the programs providing free financial assistance are need-based and determined by federal and state guidelines, you can find other sources of financial assistance based on your individual financial circumstance and particular needs.
Step 1
Write down why you need money for living expenses and narrow down your concerns into defined priorities. For example, If you are unable to meet your monthly mortgage payment, then avoiding a foreclosure would be your primary need. If your goal is to continue your education, and you need money to accomplish this and keep up your living expenses, then a form of financial aid or grant assistance for education might be your need.
Step 2
Look for programs that best fit you current situation and will help you reach your goals. Most programs are designed to provide money in the form of grants, loans or scholarships that enable a person or group to meet goals. Examples of this include avoiding a foreclosure, meeting rent as well as furthering education or finding work.
Step 3
Visit sites dedicated to providing federal or state assistance, such as Department of Housing and Urban Development programs, and seek out financial aid or scholarships offered by local colleges or employers.
Step 4
Choose a particular program and follow the steps necessary to apply for it to determine if you qualify for assistance. This usually entails that you follow guidelines and then fill out an application. Sometimes, it is even required that you write a letter or essay indicating details of your specific need for assistance.
Things You'll Need
Federal and state programs

Guidelines and requirements