Thanks to AARP, aging has its benefits. The group, formerly known as the American Association of Retired Persons, offers its members a plethora of discounts on goods and services at businesses nationwide. Although, not commonly known, membership in the group is open to all, independent of age. But only those ages 50 and older are eligible for full membership and receive the valuable membership card. It's that card which opens the gateway to savings on everything from dining out to cruise package deals.
Health Discounts
Medicare added a prescription drug benefit in 2003 and since then many AARP members have paid little to nothing for their prescription drugs. The program is called Medicare part D. But not all drugs are covered. Since Medicare only covers Americans ages 65 and older, uninsured AARP members still must pay cash for their drugs. When paying cash for select prescription drugs from a Walgreen pharmacy, AARP members enrolled in the prescription discount program receive a cash discount. Medicare Part D recipients should show their Medicare card first to make certain the drug is not already covered by Medicare. AARP members also receive discounted dental and vision services, medical supplies and gym memberships and personal training fees.
Travel Discounts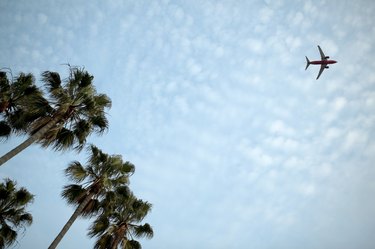 AARP members are eligible to receive discounts on hotel rooms, car rentals, tours and vacation packages, roadside assistance and even theatre tickets. Wyndam Hotels and Resorts offers a 20 percent discount if you're an AARP member. Most major car rental agencies, including Hertz, Avis, Budget, Enterprise and Alamo, all offer AARP discounts, in some cases worldwide. Norwegian Cruise Lines offers a 5 percent discount and a room credit to AARP members.
Retail Discounts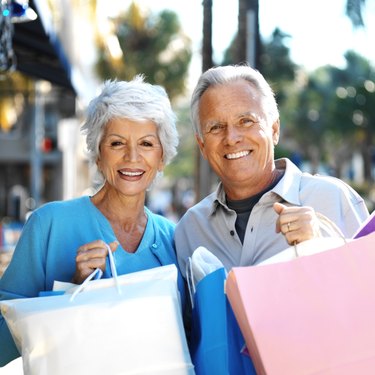 Carry your AARP card with you on your next shopping trip. Many retailers offer member discounts. Borders gives 10 to 35 percent discounts to AARP members, depending on the product purchased. Reebok and Rockport outlet stores provide 20 percent discounts on purchases. Gold Violin, a retailer that sells independent living gadgets and gifts, gives a 10 percent discount. Online, AARP has a shopping portal called Everyday Savings. Use the portal to redeem AARP discounts at additional retailers including Lands End, Target, Sony and American Eagle Outfitters.
Technology Discounts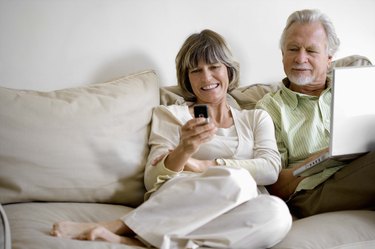 Consumer Cellular offers discounts to its new and current customers who are also AARP members. Enjoy up to 400 additional free minutes with your contract, as well as 5 percent off monthly fees and 30 percent off accessories. Earthlink and PeoplePC both offer Internet service discounts to AARP members. While PeoplePC provides only dial-up service, the Earthlink discount is on either DSL or dial-up. Snapfish, an Internet digital photo service, gives AARP members a 15 percent discount on all mail orders.