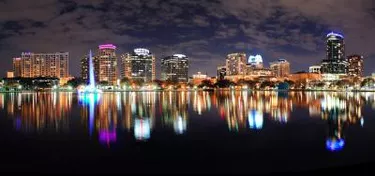 Some of the best places to live near Orlando, Florida, offer a retreat from the hustle and bustle of the popular tourist hot spot, known as the City Beautiful, but remain located close enough to make them convenient for commuters. Whether your ideal "home sweet home" is comprised of affordable housing, exemplary schools or safe streets coupled with small town charm, somewhere amongst the outskirts of Orlando, there may be a town for you.
Maitland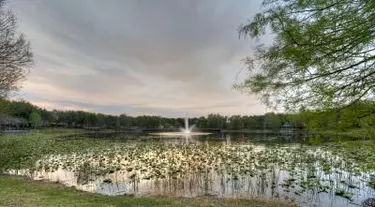 Maitland teeters on the county lines of Orange and Seminole, with easy access to other cities such as Orlando, Altamonte Springs, Longwood and Winter Park. The central location and median home sale price of $90,850, reported by Trulia for December 2009 to February 2010, make Maitland one of the best places to live near Orlando for those who want the convenience of city living packaged up with a smaller price tag.
A mere eight miles north of downtown Orlando, Maitland had a population of 14,165 in July of 2007 and a cost of living that is 7.8 percent less than the United States average in December of 2009, according to City-Data.com. Businesses in Maitland supporting employment among the residents include the University of Phoenix, ITT Technical Institute, SAIC, Tandem Health Care and Fidelity Financial.
The most recent crime statistics provided by the Federal Bureau of Investigation in 2006 list only 2.7 percent of residents affected by property crime and less than one percent affected by violent crime. The city, currently working to gain green certification, is significantly safer than others in the Orlando area are and home to numerous "A" rated schools.
Maitland Municipal Complex 1776 Independence Lane Maitland, Florida 32751 itsmymaitland.com/default.aspx
Windermere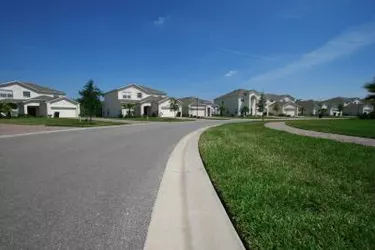 Small town charm and elegant events await residents of Windermere. Located just12 miles west of downtown Orlando, the West Orange Debutante Ball is held here each year, and many celebrities, including golf legend Tiger Woods, make their permanent residence in Windermere. Though the town's population was a mere 2,235 in July of 2007 according to City-Data.com, the population is diverse as shown by drastic availability in real estate options. Homes in Windermere range from quaint dwellings for singles starting below $300,000 to the extravagant gated estates with starting prices of one million dollars.
The comforts of a small town are not all you get with the high price paid to live in Windermere. The crime rates reported in 2006 by the Federal Bureau of Investigation leave little fear of residents being affected by violent crimes, as the rate stands at only 0.05 percent of the population, and an equally comforting 1.28 percent is affected by property crime.
Windermere is home to three elementary schools, one middle school and a preparatory school that have all been given rave reviews by residents on the Trulia website. Just as there is no high school in the town, available jobs are limited, too, making Windermere's proximity to Orlando and other neighboring cities even more favorable.
The Town of Windermere 614 Main Street
P.O. Box 669 Windermere, Florida 34786 407-876-2563 town.windermere.fl.us/faqs.html
Lake Mary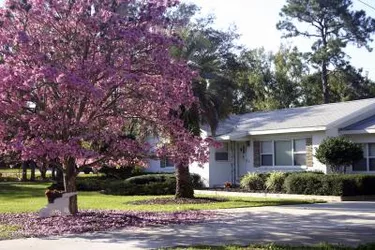 The furthest from Orlando, sitting 18 miles north of downtown, Lake Mary proves to be the most desirable of places to live near Orlando, as it was CNN's Money Magazine's pick as number four of the top 100 places to live in the United States in their 2007 listing. City-Data.com listed the city's population as being 15,143 in July of 2008, enjoying a cost of living index that was 7.8 percent less than the U.S. average in December of 2009.
Lake Mary is located in Seminole County and boasts a lower crime rate that those living in Orlando and other Orange County cities have, with only two percent of residents affected by property crime and 0.21 percent affected by violent crime. The low crime rates are coupled with the appeal of the highly-rated Seminole County School District and the Lake Mary Preparatory School.
Residents of Lake Mary are nestled among popular golf courses and enjoy cultural events like the Lake Mary-Heathrow Festival of the Arts and the bountiful fresh goods of the Lake Mary Farmer's Market at their fingertips. Not only is the city ranked highly among places to live, it is home to many thriving technical businesses such as Bright Box IT Corp and Limitless Technology, LLC.
Lake Mary City Hall P.O. Box 958445 Lake Mary, Florida 32795 407-585-1400 lakemaryfl.com/