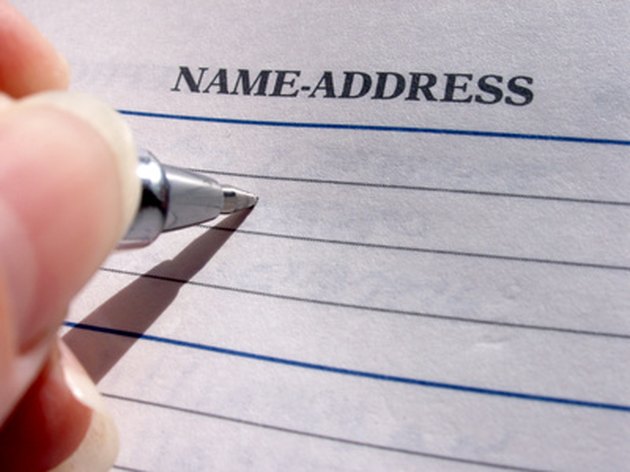 If you currently receive Social Security benefits, are on Medicare, or have a claim or overpayment issue pending with the Social Security Administration, it is important to ensure your contact information is current, even if you receive benefits via direct bank deposit. To change your address for Social Security, either complete a change of address form at any Social Security field office or complete the online form available from the Social Security Administration website.
Step 1
Access the Social Security website and select the option to change your Social Security address with or without using a password. If you want to use a password and do not already have one, see the "Tips" section for information on applying.
Step 2
Read and acknowledge the Terms of Service and confirm you are the Social Security account holder.
Step 3
Verify your identity by providing personal information and answers to security questions.
Step 4
Enter current contact information. Be sure to include the date you want this change to become effective.
Step 5
Verify the confirmation information you receive via a confirmation message box and by postal mail.
Tip
Periodic Social Security statements come from the Internal Revenue Service, not the Social Security Administration. If these statements come to the wrong address, access and submit a Change of Address Form 8822. This form is available on the IRS website or by calling the IRS at 800-829-3676.
For additional account security, you have the option of adding a password to your account. To add a password you must fill out an online request or call the Social Security Administration at 800-772-1213.
Warning
The Social Security Administration prohibits anyone other than the account holder to submit a change of address request.
Things You'll Need
Current contact information

Social Security online password (optional)