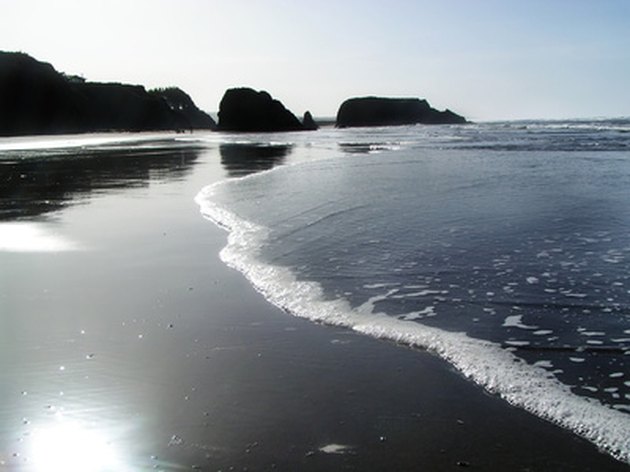 For the most part, California offers the type of weather that makes it ideal for retirement. For this reason, California cities pop up frequently on CNN Money's healthiest retirement places list. For example, Anaheim is ideal for outdoor activities, but is also an attractive spot to have the grandkids visit. Throughout the state, it may be tough to find boredom in retirement.
Palm Springs
CNN Money ranked Palm Springs second only to Port Charlotte, Fla., on its 2009 best places to retire list. As of 2009, more than 40 percent of the Palm Springs population is age 50-plus. Housing prices took a hit in 2009, offering relative bargains on real estate. Palm Springs is heavy on culture. CNN Money notes the city's art museum spans 125,000 square feet. Like much of California, though, weather might be Palm Springs's biggest attraction. If you move there, you can expect about 332 days of sunshine per year. The downside, according to CNN Money, is taxes. For a top earner, the state income tax is 10.55 percent.
Anaheim
Home to Disneyland, the NHL's Ducks and Major League Baseball's Angels, Anaheim is heavy on things to do. In 2009, CNN Money listed Anaheim as the healthiest place to retire in the United States. Anaheim is close to the beach--about 15 to 20 minutes by car--and offers several award-winning golf courses, including Black Gold Golf Club. You will have access to 420 hospitals within 30 miles of Anaheim, as of 2009. CNN Money estimates there are more than 8,000 doctors in Orange County, which is where Anaheim is located, about 25 miles south of Los Angeles.
Los Angeles
Los Angeles ranked sixth on CNN Money's healthiest places to retire list in 2009. Los Angeles County has more than 25,000 doctors and 446 hospitals within 30 miles. L.A. is the biggest city on the list, with a population exceeding three million. About a quarter of the metropolis is more than 50 years of age, as of 2009, according to CNN Money. Good weather is a key factor that makes Los Angeles a healthy choice for retirement. Of course, the city sits along the Pacific Ocean with miles of beaches, but it is also home to 13 public golf courses.
San Mateo
San Mateo made it to number 15 on CNN Money's healthiest places to retire list, largely because of its prime location. San Mateo is sandwiched between San Jose to the south and San Francisco to the north along what is known as "The Peninsula" in the Bay Area. It is easy to be active in and around San Mateo with myriad outdoor events and recreational spots, including Coyote Point Park and the six-mile Sawyer Camp Trail. As of 2009, San Mateo's population is under 100,000. There are 209 hospitals within 30 miles of San Mateo and more than 2,000 doctors in San Mateo County, according to CNN Money. U.S. News & World Report also chimed in on San Mateo. It claims the city is one of the best places in the nation for a Democrat to retire. The publication points out that Democrats outnumber Republicans to the point where you can safely assume the stranger you bump into shares your political views, assuming you lean left.
Berkeley
To claim that Berkeley is a good place to retire for a Democrat is stating the obvious. U.S. News & World Report did honor it, though, as one of the country's "brainiest" places to retire. Berkeley is home, of course, to the politically active University of California at Berkeley campus. The city also offers other brainy activities, claims U.S. News & World Report, including organic farming and self-acupressure events.