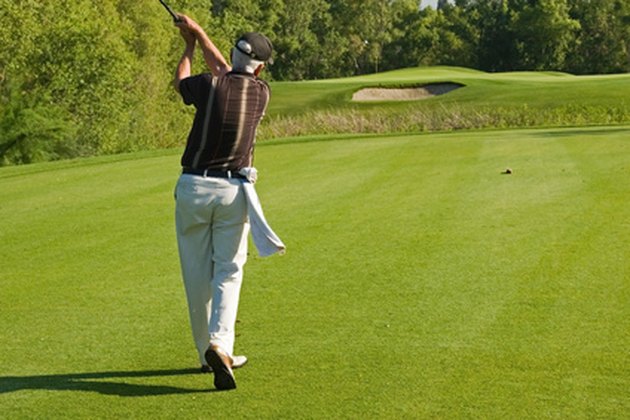 Retirement should be synonymous with enjoyment. When you reach retirement age, you are probably re-assessing your budget and plans for your golden years, but it is essential that you include in that plan a place that will allow you to reap all that you have sewn. It may not be where you reside currently. Most people will look for affordable housing, a temperate climate and like-minded people and activities. Most think of Florida as the No. 1 retirement choice, but there are several lesser-known, tucked-away communities on the West Coast that are surging in popularity.
Sequim, WA
Sequim, Washington, was rated by Money Magazine as one of the top 20 places to retire. If you enjoy the mountains, this is a community nestled in between the mountains and luscious scenery of the Puget Sound. Home prices are averaging $300,000 for a three-bedroom house as of 2009, and the community is responding to the influx of seniors. In Sequim alone, there is a Sequim Senior Singles Club, a Retired Senior Volunteer Program, a Sequim Senior Center and Sequim Senior Nutrition Program. There is even a senior mobile home community. The water is sort of cold, so if you are an avid swimmer who needs tepid water, this may not be for you. Otherwise, it is ideal for the retiree searching for West Coast living.
Gardnerville Ranchos, NV
Gardnerville Ranchos, NV is a small town with about 47,000 residents. Based on its increasing popularity for retirement, seniors must already know a secret that the rest of the country is just finding out. It is located a few miles southeast of Lake Tahoe. With its scenic natural beauty, it has become a huge attraction for retirees, especially for those from the Northern California area because it is conveniently only about a four-hour drive from San Francisco and Sacramento. According to a new study in Bizjournals, this is the hottest place to retire in America. The climate is temperate in the desert; there is no income tax; and they have great golfing and a number of gated retirement housing complexes. Bizjournals compared 938 markets, assessing a number of criteria and Gardnerville Ranchos ranked first. Nearly 20 percent of its residents are retirement age and with an influx of seniors between 2000 and 2005, that number is likely to go up.
Queen Creek, Arizona
South East of Peoria is Queen Creek, Arizona. If you enjoy the dry desert climate and being active in the outdoors, this could be the site of your domestic bliss. Once primarily a home to a large Native American population, the valley below the San Tan Mountains, besides being a safe area for Native Americans to live, was also a huge farming and agricultural haven. Today, that rich agriculture is still evident. Queen Creek is well known for its wonderful annual and very popular peach festival and pumpkin fest. Also, if you choose Queen Creek, you will be spoiled quickly while you enjoy the sun almost all year long. Outdoor enthusiasts will find plenty of options for golf, hiking, bike and horseback riding trails and more. It is also historically rich as the home of the San Tan Historical Society Museum and the Queen Creek's First School, the town's first Catholic church Our Lady of Guadalupe and Trilogy Golf Course at Encanterra, voted "Best New Course of 2008," by Golf Magazine.
Palm Springs, CA
If you like warm temperatures, a dry climate and gated, golf resort style communities, head West to Palm Springs. This area is the alternative retirement choice to Florida for those who prefer a dry climate and West Coast living. It is only about an hour and half drive from Los Angeles which makes it convenient for the retiree who wants to get away but also wants the choice of being near a very happening metropolitan city. In fact, this would be ideal for a couple who is wealthy, enjoys philanthropy and loves golf, hiking and shopping. Besides five-star dining and resorts, Palm Springs has great shopping boutiques and outlets both, award-winning golf courses, hotel resorts, swimming and horseback riding and a huge retirement community. Palm Springs is probably not for the retiree on a strict budget since the meridian home price is $358,000. But if you have planned well, this is the place to go if you seek the ultimate in West Coast living.