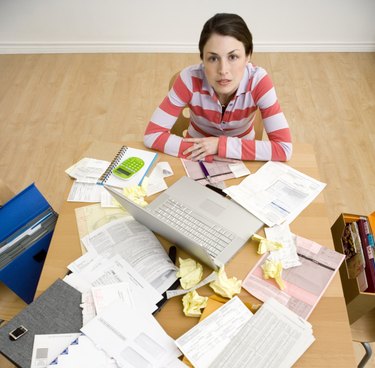 The IRS provides many online options to submit, pay and check the status of your personal or business taxes. You can file your taxes through mail or online. However, to check your payment status online, you will need to have made your payment over the phone or via the Internet.
Step 1
Gather your Social Security number along with the PIN and Internet password you created when you filed your taxes.
Step 2
Go to the Electronic Federal Tax Payment System website (see Resources).
Step 3
Navigate to the "Payments" page by clicking the appropriate tab along the top navigation.
Step 4
Enter your Social Security number, PIN and Internet password to check your payments.
Tip
Record all your information when you file your taxes. Print your confirmation page, and write down your PIN and Internet password. Save hard copies of all your information.
If you are expecting a refund, you can check its status through IRS.gov (see Resources).
Warning
Access this information only from a secured location to prevent identity fraud.
Things You'll Need
Social Security number

PIN

Internet password