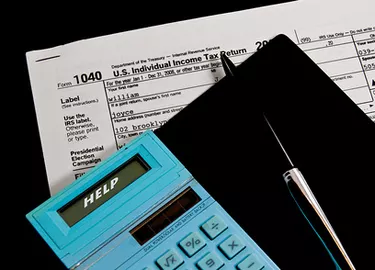 If you have a refund coming from the IRS, you want to get your hands on the money as soon as possible. Fortunately, the IRS makes it easy for individual taxpayers to track the status of their refunds and make sure they get the money they have coming.
Step 1
Find the exact amount of your calculated refund on your completed tax return. You will need to enter this amount in an online form.
Step 2
Log on to the IRS website at IRS.gov. Click the "Where's My Refund" link on the right-hand side of the page.
Step 3
Click the "Where's My Refund" tool in the center of the next page. Enter your Social Security number, your filing status and the amount of your expected refund.
Step 4
Click the "Submit" button to review your refund status.
Tip
If you filed electronically, the status of your refund will be available 72 hours after you file. If you filed a paper return, allow three weeks before checking on the status.