TD Ameritrade makes it easy to open an account online, but closing an account with the company is a bit more complicated. TD Ameritrade requires that your account be empty before you close it; check with the company regarding any policy changes since that time. Either transfer the funds to another account at a different institution, or request a check. Then, contact the company directly. Though the company may attempt to dissuade you from closing your account, you have the right to do so whenever you'd like.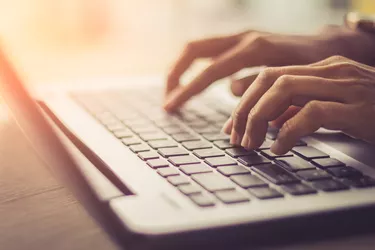 Withdraw Funds
You can withdraw funds from most of your TD Ameritrade accounts by simply requesting a check or wire transfer. To request a check or wire transfer from your IRA account, you must complete the IRA Distribution Request Form. Note that tax implications may apply. Seek advice from a financial advisor, especially if you plan to take an early withdrawal.
Request a Check
To request that the company send you a check, ask in person at your branch, call the client services line at 800-454-9272, or submit a request online using the Check Request Form. You may also send the company a written request to: PO Box 2209, Omaha, NE 68103-2209.
TD Ameritrade won't charge you a fee for a check withdrawal, unless you need overnight delivery. The company will send your check to the address on your account; there's a $5 charge for delivery to an alternate address.
Request a Wire Transfer
Withdraw funds via wire transfer online, using the Wire Transfer Request Form, call customer service, go to your local branch or send a written request. You must provide your bank's ABA number, your account number and the title of your bank account. TD Ameritrade charges $25 for domestic and international wire transfers, as well as $75 for full account transfers.
Contact TD Ameritrade to Close Your Account
Once you withdraw the funds from your account, you can close it. However, you must contact the company directly. Call the client services line, go to your local branch or send written correspondence.
Client services staff are trained to convince you to keep your investment accounts open with TD Ameritrade. If you're certain that you want to close the account and don't want to discuss the matter at length, your best bet may be to send the request in writing.
Depending on the type of account you have, TD Ameritrade may automatically close your account if your minimum balance is below the required amount for more than two billing cycles.