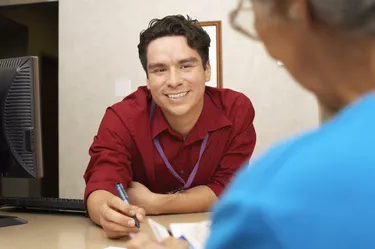 Whenever a nation is at war, the government tends to see a spike in women in the workforce, but with increasing unemployment rates, a stable income may be hard to come by. Now more than ever, women have been left to hold the burden of raising a family, working full-time and meeting the demands of personal needs. You are not alone. In fact, there is an abundance of resources for you to get the financial assistance you need.
For Single Mothers
The government offers a plethora of benefits for single mothers in need. The U.S. Department of Agriculture sponsors the Women, Infants and Children (WIC) program, which provides free groceries for families at most grocery stores. Each state has its own agency to which you can apply for benefits. To qualify, you must provide any income you receive. Usually you can begin receiving benefits as soon as you have set up an appointment with an agent and can prove that you have met the qualifications.
You may also be eligible to receive benefits with your utility bills if you receive less than $15,315 for one person in a household, $20,535 for two people, $25,755 for three people and $30,975 for four people. Under the Low Income Home Energy Assistance Program (LIHEAP), single mothers can receive assistance with their heating and cooling costs. Different states have difference guideline, so visit the LIHEAP's website for detailed eligibility requirements.
For Divorcees
Financial adviser Ginita Wall specializes in women who need money help during and after divorce. She has created a pamphlet entitled "150 Ways to Divorce without Going Broke" to assist in the legal process, which can be a financial burden for most. Women are encouraged to visit planforwealth.com. This website provides information for women who can regain financial control in their lives after a messy divorce.
The Money Club
Join the Money Club, a social networking site for women who want financial freedom. The goal of this website is to create "a club within a club." You can find a group of women in your community who are going through similar circumstances as yourself and build a money strategy to benefit everyone involved. You can also receive financial advice from experienced female financial advisers. It is a great resource for any woman who in need of money help and it lends a hand to others in the process.