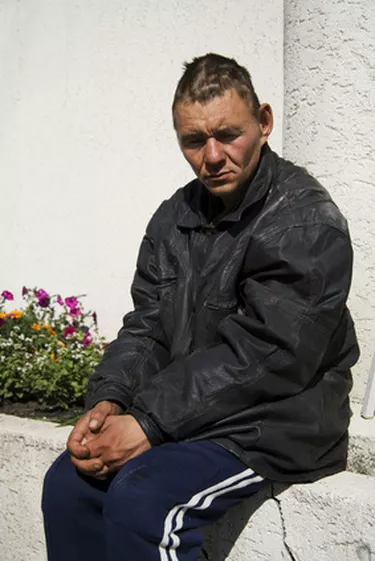 The U.S. Census Bureau states that 275,181 people, or 17.3 percent of the population, live under the poverty line in Kentucky as of 2008. The state helps many of these people with the Kentucky Transitional Assistance Program (KTAP). KTAP uses federal grant money from the Temporary Assistance for Needy Families program (TANF) to provide cash benefits for low-income families with children. The 2009 Kentucky Cabinet for Health and Family Services Databook states that the average benefit amount is $241.61 per month.
Citizenship and Residency
You must be a U.S. citizen or a legal, qualified immigrant to receive welfare benefits in Kentucky. Federal law allows immigrants to receive welfare benefits after five years of U.S. residency. All applicants must be residents of Kentucky. Documents you can use to prove your citizenship and residency include a birth certificate, driver license, Social Security card, green card, tax forms or utility bills.
Income and Assets
The Kentucky Cabinet for Health and Family Services states that your income must fall below $742 to $1,462 depending on family size and the number of people eligible for benefits. Your assets, including cash reserves, investments or other valuables cannot exceed $2000. Kentucky does not count real estate, insurance policies or vehicles as assets for KTAP qualification purposes.
Work Activities
Kentucky follows federal laws that require states to have at least 50 percent of one-parent families who receive welfare benefits working or attending job training for 20 to 30 hours per week depending on the age of the children. If the family has two parents, federal law requires 90 percent participation in work-related activities. States can use federal TANF funds to help families with child care and transportation costs so parents can work.
Criminal Background
People who have been convicted of a drug felony after August 22, 1996 are ineligible for KTAP benefits. People who are currently in violation of probation or parole or are fugitives from a felony crime are also ineligible. If you have ever falsified information about your residency to receive benefits in more than one state, you cannot qualify for KTAP.
Time Limit
Households with benefit-eligible adults can receive KTAP for 60 months, or five years, total. The months do not have to be consecutive. If there are no eligible adults in the household, children can receive benefits without limit until they are 18 years old.