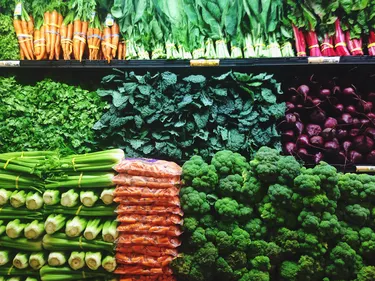 The U.S. federal government helps needy families by providing funds that allow states to make cash welfare payments to parents. The first program of this type was called Aid to Families with Dependent Children (AFDC), which was established under the Social Security Act of 1935. It was replaced in 1996 by Temporary Assistance for Needy Families (TANF), a program that places limits on how long an adult can collect benefits. Under TANF, the number of children receiving welfare benefits has decreased from 6.1 million in 1970 to 1.9 million in 2017.
What is TANF?
The TANF program was designed to support needy families and help parents learn the skills to become self-sufficient. Cash payments allow families to stay together while job assistance programs reduce their dependence on welfare payments. Other goals of the program include encouraging two-parent households and reducing the number of children born to single mothers. In addition to cash payments, TANF assistance may include childcare, job preparation and other support services.
The U.S. Department of Health & Human Services funds TANF through block grants to states. These block grants can be allocated at a state's discretion to a variety of programs that support needy families. Each state is allowed to decide the type of benefits that will be paid and who will receive them, as well as the range of additional services that will be provided to families. In order to obtain TANF funds, states must also contribute to program funding.
In general, an adult can collect TANF benefits for a total of five years (60 months), though most states offer extensions for hardship cases. A few states have no limit on the benefits an individual can receive. Most people who receive TANF funds are required to work full-time, though there are exceptions for students, single parents of infants, people with physical and mental health issues and people caring for disabled dependents.
Differences Between AFDC and TANF
The old AFDC program is referred to as an entitlement program because it guaranteed benefits to anyone whose income was below a level determined by their state. AFDC was designed in the 1930s to help widows by paying families when a parent died, became disabled or deserted. In later decades, it was seen as encouraging single mothers to have children.
The demand for welfare reform led to the establishment of TANF. With TANF, states are allowed to have rules that reduce benefit increases for the birth of new children in families that are already receiving benefits. They can also base family benefits on a parent's work activity rather than family size.
TANF Eligibility Requirements
The U.S. Federal government has a few eligibility requirements for benefits under the Temporary Assistance for Needy Families program. An adult must be pregnant or responsible for a child age 18 or younger to qualify. Applicants must be U.S. citizens or legal residents, have a very low income and be either unemployed or under-employed, which means they work too few hours or for very low wages. Each state can decide eligibility details like the maximum income allowed as well as the benefit amount that will be awarded.
SNAP Food Stamps
SNAP is the Supplemental Nutrition Assistance Program run by the U.S. Department of Agriculture. Formerly known as Food Stamps, this federal government program helps needy families and individuals with nutritional benefits. Like TANF, SNAP is administered at the state level through local offices. Each state has a separate application form and process.
In the past, Food Stamp benefits were received in the form of paper coupons that were accepted by retailers. The SNAP program uses electronic debit cards to distribute benefits. SNAP benefits can be used to purchase fresh foods like fruits, vegetables, meats, dairy products, bread and cereals. Items that are ineligible include alcohol, medicine, pet food and prepared food.