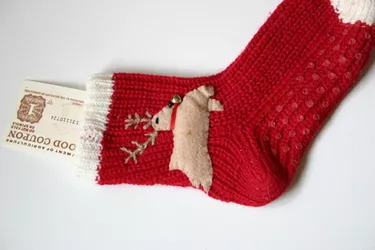 To be eligible for welfare benefits in the state of Michigan, an individual is generally required to be a resident of the state and a citizen of the United States. Those eligible are typically low-income individuals with few cash assets. While eligibility requirements differ from program to program considerably, most cash asset limits were around $3,000 as of February 2011, though these limits may change over time. Income limits are usually applied according to formulas by state social workers.
Food Assistance Benefits
Determining eligibility for food assistance benefits in Michigan generally depends on income requirements. Food assistance benefits temporarily help families who are struggling to meet their needs for food and groceries. Food assistance benefits are limited — they can only be used on essential groceries. Only citizens of the United States and residents of Michigan are eligible for food assistance benefits, and assistance is also limited to low-income families. To determine income, the state of Michigan includes all "countable" sources of money, including social security, veterans benefits, and child support in addition to wages. Necessary expenses, such as rent, utilities, and court-ordered expenses like child support are also factored into eligibility. Not included are discretionary expenses like consumer spending for entertainment or leisure products.
Cash Assistance Benefits
The state of Michigan also provides cash assistance, or welfare payments, to help low-income families meet basic needs. The amount of assistance a resident can receive is limited — a resident can only receive benefits for 48 months total in their entire lifetime, barring certain exceptions for disability and deferments. Recipients of cash assistance in Michigan must be United States citizens or acceptable alien residents, Michigan residents, and be below certain limits for assets, income, or other benefits. Assets do not include personal belongings, but do include cash assets such as bank accounts, investments, retirement funds and trust accounts.The amount of assistance is determined based upon eligibility; that is, families with less income are eligible for more assistance. Local social workers are responsible for determining a family's total eligibility.
State Emergency Relief Benefits
Some of the welfare benefits provided by the State of Michigan are intended for temporary relief in cases of unusual emergency. These benefits are limited to families and individuals experiencing extreme cases of hardship, and are not intended for more chronic financial difficulties. They assist families in cases where human life and safety are at risk; most often, these benefits help pay for services like heat or critical home repairs. To be eligible, a family or individual must be below very low asset and income limits, including non-cash assets. As of February 2010, individuals making more than $445 or a family of four making more than $755 are not eligible to apply for full assistance, though they might receive partial assistance depending on their needs.
Medical Benefits
The State of Michigan provides welfare benefits for health care and emergency medical needs through its Medicaid and childrens' health insurance programs. Those eligible must be United States citizens with Michigan residency. Individuals with disabilities and the elderly are eligible for assistance through a federally-funded program called Medicaid, though certain asset and income limits apply. Additionally, adults that don't qualify for Medicaid are sometimes eligible for the Adult Medical Program, which is state-funded and available only to low-income individuals. Those currently receiving medical care through an employer or another state program generally are not eligible for medical benefits.