In the Golden State, known for its great weather, wealthy celebrities, countless attractions and breathtaking beaches, it's hard to imagine any place there being cheap to live — especially with a median home value of $509,600. But don't stop California dreamin' just yet. There are in fact affordable pockets of livability, as long as you know where to look. If you ask five people to name the cheapest places to live in California, you'll get five different answers, and the same is true when searching online. This is because different sources use different criteria, such as schools, public transportation, home values and crime, to determine the most affordable cities. However, with a bit of due diligence and research, not only can you find a place you can afford, but one where you'll actually want to live.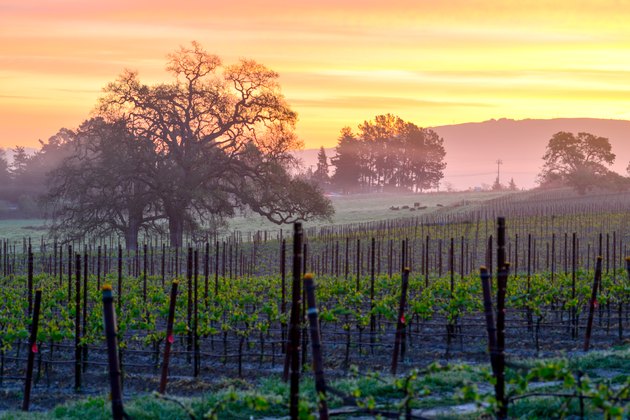 Affordability in Northern California
Northern California has a lot going for it. This half of California has stunning coastline, lush redwood forests, the iconic Golden Gate Bridge and, of course, tech-hub Silicon Valley. It also has some of the most expensive neighborhoods in the state. If you want to find the cheapest place to live in Northern California, then set your sights on neighborhoods or suburbs outside the hustle and bustle of metropolitan areas.
Clovis, California, is a city in Fresno County, which is about the southernmost post of Northern California. You may see it pop up in the No. 1 spot on lots of lists. This is because Clovis has affordable homes, good schools and long-term economic growth. The average median home value in Clovis is $247,700, which is among some of the cheapest real estate in the state. Clovis' population of 106,583 affords a strong sense of community, while still providing everything you'd expect from a moderate-sized city.
Located in Solano County, 55 miles outside of San Francisco and 35 miles from Sacramento, is the picturesque town of Vacaville. The population of Vacaville is 98,303 and the median home value is $291,400. While it may be a little too far for commuting to San Francisco, several biotech and pharmaceutical companies have operations there.
Inexpensive Living in SoCal
When people think of Southern California, the last thing that comes to mind is affordable housing. SoCal is known for sun, surf, Tinseltown and beautiful people. But, Southern California also has the distinction of having some of the costliest real estate in the United States. As with the case of the Bay Area, moving to the suburbs and towns just outside of the large, metropolitan cities of Southern California will provide you the best affordability, and you don't have to be a star to live there.
Median home prices are cheaper in Riverside and San Bernardino counties than others in the Southland, such as San Diego, Orange or Los Angeles. These two counties are close to enough to Orange County for workers who choose to commute, and have cities that consistently rank among the most affordable areas in the state. However, it's worth noting, that affordable is a relative term when it comes to California's cost of living. For instance, the median home value in Murrieta, a city in the southwestern portion of Riverside County, is $389,500, while the national median home value in the U.S. is $206,300. Nearby Temecula, known for its vineyards, cultural events and tourism, is situated smack dab between Los Angeles and San Diego, has a median home value of $430,900 and a population of 113,054. New jobs also are heading to Riverside County, which will help with the commute.