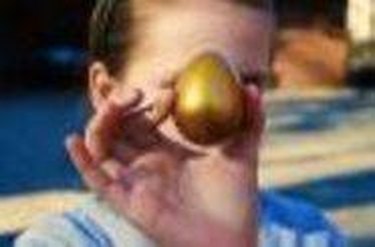 The U.S. government gives away $500 billion dollars in grant money each year to local government agencies, nonprofit organizations, small businesses and individuals. However, it is important to understand that there is no such thing as "free money" when it comes to securing a government grant. Most federal agencies don't offer grants throughout the entire fiscal year, so it's important to know when to apply. Taking the time to research your grant search will put you on the right track toward funding success.
Step 1
Search the Catalog of Federal Domestic Assistance (see Resources section). The CDFA is an online resource that provides a list of over 1,800 federal grant programs. These grant programs are administered to local and state governments. A bulk of the grant programs go directly to agencies such as the Department of Health and Human Services and the U.S. Department of Education. There are also grants available for nonprofit businesses and individual grant seekers. The site is user-friendly and provides a list of grant programs and their corresponding government agencies in alphabetical order. From the home page, click on "find programs by number" or "find programs by agency." From here, you can pull up a thorough description of the grant program or agency issuing the grant as well as instructions for applying. It isn't necessary to create an account. The CDFA is for public use and individuals can download a PDF copy of the public user manual.
Step 2
Search the Environmental Protection Agency's website (see Resources section). The EPA lists a variety of government grants and fellowships for individuals and nonprofits. The Community Action for a Renewed Environment (CARE) helps communities reduce environmental risk in their locales. The Small Business Innovation Research (SBIR) grant helps fund research technology for small business. The EPA also offers grant opportunities for high school and college students (undergrad and graduate) interested in gaining experience in this field. From the grants page, click "How Do I" to apply for a grant or learn how to write a proposal.
Step 3
Search the U.S. Department of Human Services' website for a list of types of funding programs available (see Resources section). National Institute of Health (NIH) grants can be found here as well as instructions for applying.
Step 4
Learn how to write a proposal for a government grant. If you have a business, nonprofit organization or are an individual grant seeker, it is important to learn how to write proper proposals in order to secure your grant. Key components of a proposal are summary, statement of need (addressing a problem), project objectives, history/background of organization, budget and conclusion. Two great resources include the CDFA, which offers a downloadable PDF on grant writing, and the Foundation Center which provides a free short course on proposal writing (see Resources section).