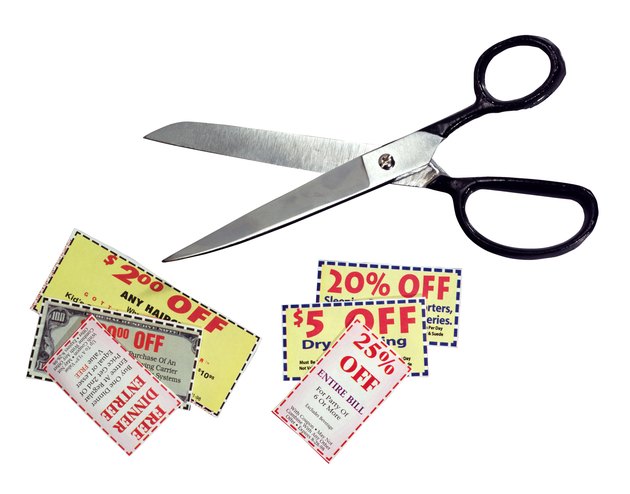 To find the best manufacturer coupons it is best to spread a wide net and use online resources as well as looking in traditional places like the backs of boxes or in the Sunday newspaper. In some cases, manufacturer websites are a good place to look, as well as manufacturer newsletters. There are also many websites and blogs online that are dedicated solely to the art of coupon hunting. Many of these websites are run by a whole team of bargain hunters who search day and night for the best offers, which they will then deliver straight to your inbox.
Step 1
Go to the websites of your favorite manufacturers and look for any links to coupons. Some manufacturers, like Kelogg's, have an entire website dedicated to coupons. In many cases you will have to sign up to gain access to coupons, providing the company with your name and email address. So keep an eye on your inbox for future coupons.
Step 2
Subscribe to any newsletters or email lists offered from the manufacturer's website even if they do not seem to offer coupons. Some manufacturers will reward email subscribers with coupons and "special offers." If you find you are not getting any coupons, you can always unsubscribe.
Step 3
Sign up for coupon-based websites like TheGroceryGame.com or MySavings.com to find coupons you would otherwise not see. TheGroceryGame.com will send you a weekly newsletter with manufacturer and store coupons. There is a 28-day free trial for this newsletter. MySavings.com contains manufacturer coupons, free samples, rebates and retail coupons submitted by other users. Coupons and offers are categorized for easy browsing.
Step 4
Subscribe to blogs dedicated to coupons. Enter your email address in the "Subscribe" field and you will be notified whenever the blog is updated. Some blogs, like The Krazy Coupon Lady, post several updates each day about the newest coupons. Scan the sidebars of the blog to find links to additional websites containing even more coupons.
Step 5
Pick up a copy of a Sunday newspaper. Scan through the pages as well as all of the inserts and flyers. Cut out any manufacturer coupons that interest you.
Step 6
Examine the empty packages of products you purchase before throwing them out. Manufacturers often include coupons in the packaging.
Step 7
Look for coupons in the aisles beneath products in the store. Many grocery stores also have coupon dispensers in the aisles. Look at the expiry date on the coupon and take as many as you need for the length of the offer.