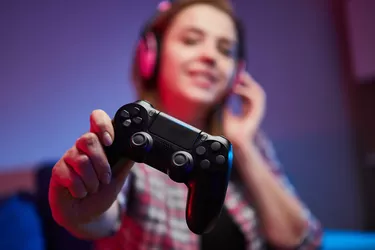 When you're looking at investing in companies, one thing you should consider when choosing a stock is how diversified the business is. A company that makes the best widgets and has the biggest share of the widget market might not be a great long-term investment if another company starts making a better widget or a disruptive technology comes along. This is known as putting all your eggs in one basket.
A diversified business has its fingers in many pies, so to speak. Some of these business lines might have nothing in common other than that they are profitable. One company that exemplifies the idea of diversification is the Sony Corporation.
The current chief executive officer of the Sony Group Corporation is Kenichiro Yoshida. It is a multinational conglomerate that is publicly traded on the New York Stock Exchange and the Tokyo Stock Exchange. Reviewing some of the businesses owned and operated by this international conglomerate will help you decide if this is a stock you want to add to your portfolio.
According to Sony, Sony began life as a small electronics business during the post-World-War-II years in Japan. Although the business is now a diversified international conglomerate, electronics is still a big part of the company's portfolio, with the Sony headquarters still located in Tokyo, Japan.You might be reading this article on a Sony smartphone or have other Sony electronics products in your house. If you review the Wikipedia page for Sony, you can learn a lot more about the many electronics items Sony produces. You can also visit Sony.com for more information about the Sony Corporation of America and the Japanese arm of Sony Corporation.
Rather than acquiring different electronics firms and operating them under different brand names (as Sony does in its other business lines), Sony's electronics business operates under the corporation's Sony Global Manufacturing & Operations Corporation.
The company makes a wide variety of consumer and business electronics, with some of its main products listed on the electronics page of the Sony website. Product categories include TV & video, imaging, audio and mobile communications. With more and more products and services being delivered online, this part of Sony's business should continue to see robust growth in the future.
Film and Television Production
Sony might be best known today for its film and TV business, Sony Pictures Entertainment Inc. It owns production and post-production studios and TV channels. The company not only makes motion pictures but it also distributes them and other home entertainment products. For instance, if you watch "Jeopardy!," you're watching a Sony-owned production. The Spider-Man films were produced by Sony Pictures Entertainment as well.
Studios owned by Sony include Screen Gems, Columbia Pictures and TriStar Pictures Marquees; Sony is also a partner in the ownership of MGM Studios. Throughout the history of filmmaking, Sony has been among the leaders in home entertainment media companies.
Music Production Business
Almost as well known is Sony's recorded music division. The Sony Music Entertainment label produces and distributes the music of dozens of the world's most famous, most purchased, most streamed and most viewed artists. Its stable of artists spans all genres of music and includes artists from countries all over the world. They are a huge name in the music business.
The Sony music group owns many record labels, including Columbia Records, Epic Records, EMI, Arista and RCA. Chances are good that many of your favorite songs have their provenance in Sony music publishing.
Video Games and Sony Computer Entertainment
Sony is also involved in the consumer electronics category under the names Sony Computer Entertainment and Sony Interactive Entertainment. They are the company behind the Sony PlayStation and the handheld Sony PlayStation Portable.
Financial Services Industry
The Sony Group also has businesses involved in the financial service industries, including Sony Bank, Sony Assurance, Sony Life Insurance, Sony Financial Holdings and Sony Lifecare. These companies are involved in online banking, different insurance products, nursing care, venture capital and credit card transaction services. Sony Financial Holdings is the Japanese holding company for Sony's financial services franchises.
With more and more personal finance moving from brick-and-mortar branches to mobile personal finance apps and health care adding more telehealth options, Sony's business in these areas is poised to grow.