What is TurboTax?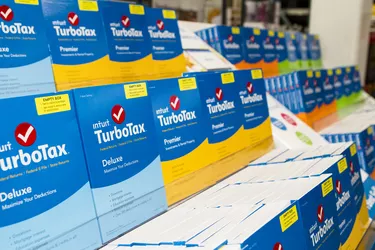 TurboTax is an income tax preparation software that allows individuals to calculate and file their federal and state income taxes by themselves. It is the No. 1-rated tax software and promises to to "get you your biggest tax refund -- guaranteed" in as few as eight days.
How to Use Turbo Tax
TurboTax offers step-by-step instructions for calculating and filing your taxes. If you have never filed your own taxes before, TurboTax makes it simple.
TurboTax offers a number of different programs in a range of prices to fit your individual financial situation. If you have a simple tax return, choose the free version. For homeowners or those with medical expenses, the deluxe version will help find hidden deductions. Those with mutual funds or rental properties will benefit from the Premier version, while individuals who are self-employed or solely own an LLC will find the Home and Business version suits their needs. Finally, TurboTax even offers a version for businesses that promises to maximize business deductions.
Once you have chosen the program that is best for you, create a username and load your basic information. Next, the program will ask you a series of questions relating to your personal financial situation. Just answer the "yes" or "no" questions as you go, and, when prompted, simply fill in the blanks with the information on your tax forms. When you're done, you can review the information you've entered and either file your taxes instantly or save the information and return later.
Benefits and Drawbacks
Some tax forms such as W-2s or forms from well-known financial institutions such as mutual fund companies can be uploaded directly into TurboTax, saving you the trouble of having to type in each individual number into a blank.
TurboTax will save your information as you go to ensure you do not lose your work due to an Internet outage or computer malfunction.
If you get stuck or have a question that cannot be found in the tutorials, TurboTax offers help from a tax pro via the phone, online chat or email.
Each program's upfront cost covers federal e-filing. You must pay an additional fee to file a state tax return.
TurboTax is considered the easiest to use when it comes to tax software. Expect to pay for the easy-to-use interface, however. TurboTax is also one of the highest priced tax softwares on the market.
How TurboTax Compares
In the end, the result of the different tax software programs is the same -- you get your taxes filed . The question is: How much hand-holding do you need as you go? If your answer is not very much, one of the less expensive programs might be for you. But, if you're not familiar with tax software programs, then TurboTax's intuitive, step-by-step approach may be the best choice.