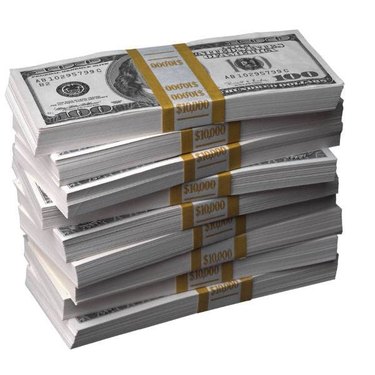 According to the 12th Annual Wealth Report, as of June 2008 there were more than 10 million people who had a total of $1 million or more in net worth. Several of the world's millionaires include people under the age of twenty including Lebron James, Michelle Wie, Daniel Radcliffe and 13-year old Dakota Fanning. The combined wealth of the world's millionaires reached nearly $41 trillion in 2008. Landing a mammoth athletic or business contract, starting a winning business or selling products in large volume are a few ways that you can become a millionaire inside of a year.
Step 1
Sell products to retail buyers by creating your own jewelry, art work or fashion items. Build and submit a buyer's packet to retail store buyers (see resources). Include a cover letter, price sheet, order form, detailed product overview and a line sheet which has photos of your products, delivery dates and available on-hand quantities. Make a follow-up telephone call to all buyers you send packets to. Schedule an in-person meeting with buyers at major retail stores. Demonstrate the value of your products at the meeting. Sell 500 pieces of your product at $10 each to 200 stores over the course of a year and you will have made one million dollars. Keep in mind that if you sell your products at more than $10 each, you will increase your total earnings. Contact the United States Patent Office (see resources) to register your products. Complete online forms to file for product patent electronically.
Step 2
Get involved in real estate. Check listings in areas such as your local newspaper "For Sale" section or the Internal Revenue Service auctions website (see resources). Negotiate with the lender and purchase the houses, apartments and office buildings at low cost. Stick to a minimal budget and make necessary repairs to the property. Post the property for sale in on and offline directories such as Zillow.com, Yahoo Real Estate and House Info. Sell or rent the property at a 20% mark-up. Claim tax and appreciation write-offs on your taxes for all property that you own. Rent 100 apartment units at a gross mark-up of $250 a month or $300,000 a year. Rent 50 office units at a gross mark-up of $500 a month or $300,000 a year. Sell 25 houses at a profit of $20,000 each or a total of $500,000. Calculate your total earnings at $1,100,000. Keep in mind that you can also contact your financial adviser and invest in mortgage backed securities to earn additional income without having to purchase individual properties.
Step 3
Land a role in a major motion picture. Visit online directories such as Audition Agency Actors Pages and Casting Agency (see resources). Contact agencies that support clients who act in the types of movies you want to star in. Sign a solid contract and start going on casting calls. Schedule three to four casting calls a week until you land a major movie roll. Leverage your agent to negotiate a contract worth $1 million with a major movie house. Keep in mind that you can also earn $10,000 to $60,000 acting in a commercial. Land 50 commercial deals a year at $20,000 each and you will have earned $1 million.
Step 4
Sell 100,000 books. Write a 200 page book within three months. Price your book at $20 each. Contact Bowker. Complete forms to get an International Standard Book Number (ISBN) for your book. Visit barber, beauty and nail salons. Build a free website using resources such as Google or Bravehost. Write and submit press releases through professional distribution services such as eReleases, PRWeb and Business Wire. Speak at local colleges, universities, libraries, large conferences and seminars. Sell and sign your books at the end of each speaking engagement. Sell 4,200 copies of your book a month or 50,400 copies a year and make $1,008,000. Keep in mind that if you sell an instructional book with photos and illustrations and you increase the book's cover price to $30, you will make a larger profit.