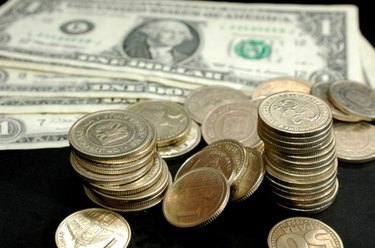 Sometimes, after purchasing a product or a service, you find it doesn't work, it doesn't meet all of your needs or you just don't want it anymore, so you decide you want your money back. Usually, getting a refund isn't a problem, but companies can sometimes be stubborn and refuse to return your money. If you ever find yourself in this situation, there is some sure-fire advice you can follow to help you get a refund.
A Word About What You Should Have Done
There are several things you should do every time you make a purchase. If you follow each of these simple rules, you will not only encounter fewer problems when trying to obtain a refund, but you may also avoid having to seek a refund in the first place.
Make sure the company is reputable. For large-ticket items (such as a washer or a car), contact the Better Business Bureau to see if the company is in good standing. Information about some companies can be found on the BBB website.
Check out the item carefully. A tip from Ralph Nader: "Don't buy something if it looks like someone smashed it with a hammer." Also be on the look-out for more subtle signs that the item may be broken. Make sure the packaging is not damaged and still has the factory seal. Ask the salesperson if the item comes with a manufacturer's warranty; if it doesn't, it may have been purchased on the gray market. Gray-market merchandise is not always held to the same standards as merchandise purchased from authorized dealers: it may be missing important items, like instructions and rebate coupons.
Ask about the refund or cancellation policy. Most states require stores to post their return policies by the cash register or print them on the receipt. Make sure you know what the policy is and stay within the time limit if you decide to return the item. Service contracts (e.g., dating services or wireless phone contracts) usually give consumers a three-day right to cancel. But make sure you read the fine print, because some companies require you to send your cancellation request in writing by certified mail.
Use a credit card when buying big-ticket items. Even if you have the cash, it is a good idea to charge very expensive items (e.g., a gym membership or electronics equipment). Even if the seller is unwilling to refund your money, you can dispute the charges with your credit card company. Your credit card company will go to bat for you with the seller--and sometimes, just to keep you happy as a customer, remove the charge from your statement even if the seller doesn't agree.
Get a receipt. You'll need it to prove you actually paid the company. Don't buy anything without getting a receipt. If you spend more than $100, you are entitled to an itemized receipt in some states. Get one.
Mail a Complaint Letter
Suppose you did everything listed in Section 1, but you still don't want the thing you bought and you want to get your money back. Most of the time, all you have to do is call or visit the store and return the merchandise.
If you get turned away, you have a couple of options. If the refund is worth less than $3, just let it go, and never go back to that store. It's not worth the headache, no matter the moral victory and your loss of patronage will cost the store more than anything else. But if you really got hosed and you're ready to put some work into getting your hard-earned money back, then proceed. (Important: When you speak to someone, make sure to get her full name and write it down.)
Write a complaint letter. If the company refuses to return your money, ask for an address where you can send them a written complaint. Then dust off your keyboard and sit down to write your initial complaint letter. Address this letter to the company and make sure it contains all of the following information:
The name and model number (if any) of the product or service you purchased.
The date and store location where you made the purchase (if you can remember the salesperson's name, include that, too).
The purchase price of the item and the amount of the refund you are requesting.
An explanation of why you want/deserve a refund.
A detailed account of your first attempt to obtain a refund (make sure to include the name of the person you spoke to, and the reason they gave for not returning your money).
A copy of the receipt for the product (don't send the original; keep that for your files).
This letter is going to make them sit up and take notice, because you are going to copy it to the Better Business Bureau, your state attorney general's office and a local legislator. That'll show them you mean business.
Write the name of the person or agency next to the abbreviation "cc" at the bottom of your letter; then send a copy of the letter to that person. You don't change the address at the top of the letter, nor the opening salutation, when you cc it to someone. Just put "cc" on the bottom next to the names of the other two folks you're mailing it to and mail an exact copy to each appropriate address.
Send the initial complaint letter to the company and send a copy to the three offices above, along with a cover letter asking for their help. Don't forget to include your full name, address and telephone number on the cover letter.
Use Your Powerful Friends
Better Business Bureaus are private, non-profit organizations that, among other things, provide reports on businesses that will be helpful to you before making a purchase. You should already be using this service before making purchases. A BBB also helps resolve consumers' disputes with businesses through dispute resolution. Once you file a complaint, it is forwarded to the business. Because most businesses care about satisfying their customers (and not angering the BBB), complaints are generally resolved and the matter is closed. If a BBB office is unable to obtain any cooperation from the company, this will be noted in the business's record and it will be reported to anyone who asks about the company.
Your state attorney general probably has a consumer protection bureau to handle complaints exactly like yours. Although the procedure varies from state to state, the state attorneys general are responsible for regulating businesses, so they have to address consumer complaints. You should receive a confirmation letter from the AG's office within three weeks of sending your letter. Your complaint may be referred to another agency that is better equipped to deal with your particular complaint, but either way, you should hear from someone within three weeks. If you haven't heard anything, give the office a call and make sure your letter arrived.
Aside from their obvious responsibilities of proposing and voting on legislation, local legislators also do a lot of consumer advocacy. A state senator can't really pressure a company to give you your money back, but a legislator can lean on an administrative agency, like the AG's office, to resolve your complaint quickly. Most agencies are staffed by bureaucrats, some of whom who would just as soon smoke your complaint as resolve it. Luckily, those bureaucrats depend on the money allocated to them by your legislators and because your legislator depends on your vote to stay in office, you can exert some indirect pressure to make sure your complaint is given special treatment.
Follow Up on Your Complaint
Once you've sent your complaint into the BBB and AG's office, follow up on it. Don't make a nuisance of yourself, but call every three to four weeks for an update on the status of your complaint. Try to be patient--the people at these offices usually have thousands of individual complaints that they are working on and it isn't easy to get companies to fork over money. If, for some reason, the agency handling your complaint is being grossly negligent (e.g., never returning your phone calls), you can always complain to the legislator that you originally contacted. He has a real interest in making you happy, so he'll help you out.
If you hear from the company at any point during this process, make sure to forward a copy of anything to the agencies that are helping you out. Most companies get freaked out by the prospect of having a bad report on file with the BBB or getting investigated by the AG's office, so many of them will send you a refund right away. Remember your manners and let everyone know, so some poor civil servant isn't slaving away on a complaint that was resolved months ago.
If you receive a letter from the BBB or the AG's office telling you that the company has agreed to refund your money, pat yourself on the back--you are now a savvy consumer. Of course, if two or three weeks pass after you receive a letter saying you'll get a refund and your check hasn't arrived, don't be shy: Let the agency that helped you know that the company is still jerking you around.
If All Else Fails, Take the Company to Small-Claims Court
If the agencies are unable to help you, they'll write and let you know. At this point, you can either cut your losses or take the company to court. Depending on your state, if you are seeking a refund of $3,000 or less, you can usually file suit in small-claims court. In small-claims court, you don't need a lawyer; you can represent yourself. Ask your AG's office about information on small-claims court; most states will have a brochure explaining exactly what you need to do, including the papers you need to file and the filing fees.
Again, depending on your state, if your complaint involves more than about $3,000, you will probably have to go to civil court and you will need an attorney. Contact your local bar association (go to "Some useful links to regional Bar Associations" at Lawyers Online) for more information, including attorney referrals.