With the advent of the Internet, it's now easier than ever to start a company. But knowing the difference between a real company and a cardboard storefront designed to scam you out of your hard-earned dollars can save you a lot of money and hassles. Legitimate companies offer a level of transparency about their organizational structures, making it simple to identify them from their shadowy counterparts.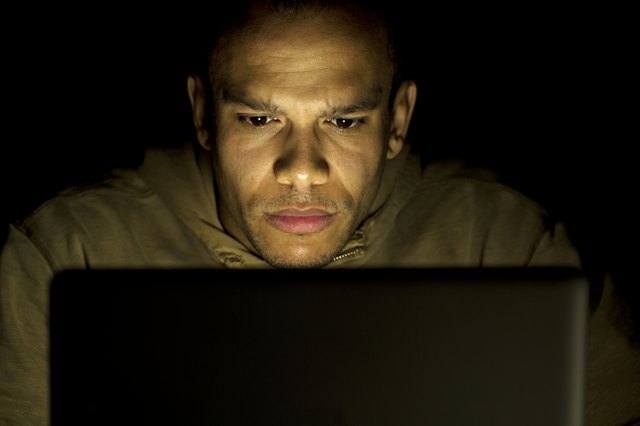 credit: HyperionPixels/iStock/Getty Images
Step
Research a company's address and business phone number. While having a post office box doesn't necessarily make the company an illegitimate one, if you call the company without receiving a call back, the phone and address may be a front. Ethical companies are all about doing business and selling products or services. They make every effort to call back potential customers.
Step
Ask the company for its Tax Identification Number or Employer Identification Number. Legitimate companies must file taxes and report to the IRS. This requires a TIN or EIN issued by the IRS. Ethical companies have no problem filling out the IRS W-9 form, "Request for Taxpayer Identification and Certification."
Step
Check the company's standing with a credit rating company. Many companies offer a one-time free report or the company's credit standing report for a small fee.
Step
Ask for a copy of the company's business license. Business licenses are typically issued by the city, county or jurisdiction in which the company operates.
Step
Request a copy of its organizational status. If the company indicates that it is incorporated or a limited liability company, it must register with the secretary of state's office in the state in which it does business.
Step
Review its contractor license online. Contractors must be licensed in the state in which they operate. Most all states provide a free online service where you can look up the contractor by name or license number. If a business does contracting work without a license, it is operating outside of state laws.
Step
Ask if the company is a member of any professional association. You can verify its membership by contacting the organization directly.
Step
Check the company's complaint record with your local consumer affairs department or state attorney general.
Step
Verify the company's registration data if it is an online site only. Many sites offer domain name searches that allow you to see to whom the site belongs. If the information is not clear enough, seems incomplete or the phone numbers listed don't work, it's a good chance the company is not a legitimate one.
Step
Review the company's payment methods. Legitimate companies use valid online payment accounts that you can check and allow you to register a complaint or ask for a refund. Companies that are not ethical do not provide an opportunity for you to get a refund.
Step
Examine the terms and conditions of the company's website, its policies, contact information and more. If the online company doesn't provide this information at all, don't do business with it.