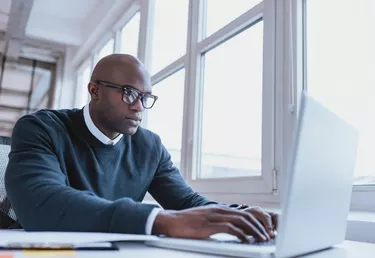 The Better Business Bureau (BBB) offers free complaint and dispute resolution services and acts as a neutral party to facilitate communications between consumers and businesses. If you have made a complaint and have not heard back, you can check for updates on your BBB case status. Keep in mind that the BBB is not a government agency or legal entity; its goal is to reach mutually acceptable resolutions for both parties. They cannot take legal action against any parties who are involved.
BBB Complaint Number Lookup
After you file an online complaint with the BBB, you should get an email confirmation that has a link to a document that describes the complaint and includes a complaint number for use in a BBB case lookup. After it is filed, the business will be contacted and asked to respond within 14 calendar days; if they do not, the BBB will send them a follow-up letter. If the business does respond, then, the BBB will attempt to work with them and the consumer to rectify the problem.
The BBB will not pursue any legal action against the business, however, and they will not keep attempting to reach the business if the business does not answer. Most of these complaints are closed within 30 days after they are initially filed. In some cases, a Dispute Resolution Specialist will follow up with a phone call to the complainant.
Keep a record of all the communications that you receive and keep in mind that the dispute resolution processes vary by region. If you need more information about the status of your BBB complaint, you should be able to find contact information on the BBB's initial email. You can also search the business's profile on the BBB website to see the status of the complaint and whether the company has responded.
Can't find a business on BBB? Having trouble locating your complaint? You may also call your local BBB office for help. The BBB Directory lists all their U.S. offices along with their phone numbers and links for emailing. Businesses can also reach out if they are interested in becoming a BBB Accredited Business.
The Better Business Bureau also offers resources for businesses, such as ways to optimize a business profile, standards for advertising and other tips for growing a company.
Researching Companies for BBB Complaints
The State of California Department of Justice advises consumers to research companies before making major purchases, signing contracts or doing any other kind of business with unfamiliar companies. They also suggest reviewing customer complaints on the BBB websites. To do this, you can enter the company's name and zip code and see if they are listed.
Not every company is on there or is even BBB accredited, though, and those that are might not have any complaints. This does not guarantee that the company shown is legitimate, though. To dig in deeper, enter the company's name in your search engine, followed by the zip code and words like "lawsuit," "scam" and "reviews." Check several websites, because some of those may not be legitimate, either.
Incidentally, not all consumer complaints can be filed with the BBB. Anything related to employee disputes, compensatory or punitive damages or debt collection do not qualify. The BBB can also not accept complaints that allege criminal violations or complaints that are about the government, the competency of medical, legal or CPA professionals or veterinarians; any cases that have been already dealt with through arbitration, in court or other agencies can also not be handled here. Complaints can also not be anonymous and must be in writing.