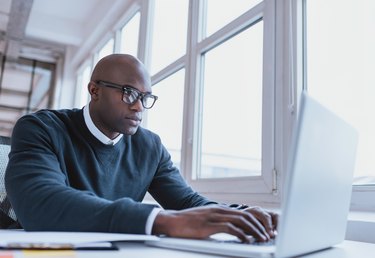 The Better Business Bureau receives and tries to resolve consumer complaints about products, services and charities. Businesses registered with the BBB get a rating based on various factors, including how many complaints the business has on file and how quickly the company resolved the matter. Once a consumer complains to the BBB, the bureau contacts the business and presents the complaint details in an attempt to resolve the problem. The BBB updates the complaint's status when new information becomes available, and the person who reported the problem can check the status with the BBB.
Step 1
Get the exact address and name of the business that is the subject of the complaint. Write the information down. Keep the paper nearby for reference.
Step 2
Visit the main website of the BBB and use the locator to find the regional office handling the complaint by ZIP code. Use the ZIP code the filer used for her address when making the compliant. Write down the regional office's phone number.
Step 3
Visit the official website of the regional BBB office. Some regional offices have status information online or offer an online status request form. Check the regional office's website to see if online compliant status checking is available. Submit an online request using the business name and address.
Step 4
Contact the regional BBB by phone. Ask the BBB representative to check the complaint status. Give him the business name and address.
Step 5
Contact the main office of the BBB for additional help if needed. Call 703-276-0100. Have the business information and regional office location available when calling.