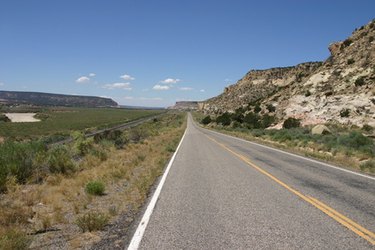 According to the Arizona Attorney General, Arizonians in search of a new or used car should familiarize themselves with the state's car buying laws, which protect consumers before and after the vehicle sale. Before signing a vehicle sale contract, familiarize yourself with the value and history of the vehicle, along with your rights as an Arizona car buyer.
Lemon Law
In Arizona, lemon law applies to used and new cars. In the case of used cars, your entire purchase price will be refunded if a major component problem is discovered within the first 15 days or 500 miles from the date of the sale. If repairs occur, you will need to pay a maximum of $25 for the first two incidents. For new cars, the lemon law kicks in at two years, 24,000 miles, or the end of the manufacturer's warranty term, whichever occurs first. If the vehicle has any major defects during this period, the dealer must repair or replace the vehicle, or refund you the initial price of the vehicle.
Cooling Off Period
Arizona laws does not provide a three-day cooling off or buyer's remorse period. The only exceptions to this rule are pre-arranged contracts with the dealership in which a grace period is offered, or if the vehicle is deemed a lemon under the Arizona lemon law.
As-Is Status on Used Cars
Unlike other states that have banned as-is used car sales, Arizona allows any used car to be sold as-is, so buyers should beware. Exceptions include cars that fall under the lemon law and pre-arranged contracts with the seller. Before making an offer on a used car, research not only the vehicle's accident history, but its ownership history, which can be traced through the vehicle's certificate of title. (For a link to the National Motor Vehicle Title Information System and AutoCheck, which only require your vehicle's VIN, or vehicle identification number, see Resources.)
Consumer Fraud
If you feel that an Arizona vehicle dealership or private seller has violated your consumer rights, you can file a complaint with the Arizona Attorney General, who can investigate the issue under the state's Consumer Fraud Act. (For a link to the online or printable complaint form, see Resources.)