A carefully crafted letter is paramount if you expect to receive a refund for a major purchase like a car. Your claim for a refund addresses the fundamental issue of customer service. If the car dealership values customer service and you have a legitimate claim to a refund, it should honor you request.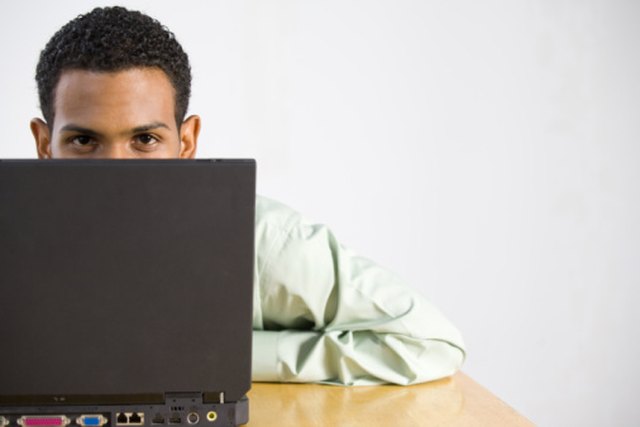 Step
Contact the car dealership. Explain the nature of your call and obtain a contact name for the person who handles customer service issues such as refunds. Inform the dealership of your intention of claiming a refund and why. This places the business on notice so it is aware of your claim. Use tact if you sense that asking for refund could potentially turn contentious. The last thing you want to do is sink your chances of receiving a refund because of poor manners.
Step
Use a business format to create the heading of your letter. In a business format, this is your name, street address and date at the top of the page. The heading should look like this:
Your Name Your Street Address Your City, State ZIP code Your email address (if you have one) Date
Step
Create the inside address, which includes the first and last name of the person to whom you are writing. The inside address follows the same format as your heading:
First and last name of contact person at the car dealership Their Street Address City, State ZIP code
Spacing is important. Ideally, there should be no more than two line spaces between the heading and inside address.
Step
Create the salutation, which is where you address the person in the letter. The standard Salutation is: "Dear Mr. (Mrs.) Full Name:" Unlike a friendly letter, make sure to use the person's first and last name in business letter, which requires a formal salutation.
Step
Write (or type) the Body of the letter. This is where you make your main point. Separate the body of the letter into three parts: the beginning, middle and end. Introduce yourself using your full name and why you are writing the letter: to ask for a refund. Do not indent, because business letters follow a block format.
Step
Address why you deserve a refund in the middle portion of the body of the letter. This is a persuasive letter, which is professional and passionate. State the reason you believe you deserve a refund after your introduction. Simply asking for a refund without explanation will most likely fall on deaf ears. Include any pertinent information and copies of supporting documentation such as names of people you've spoken with and your sales receipt. End the body of the letter by thanking the contact person and include your phone number and best time to reach you.
Step
Close the letter with "Sincerely yours," and sign your name at the bottom of the letter. If you typed the letter, also type your full name under your signature.