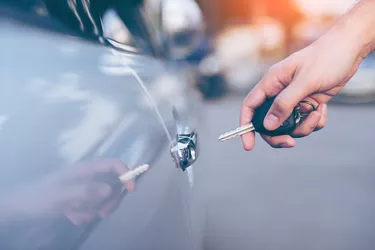 Experian reported that in 2020, the average price of a new vehicle purchased in the United States rose to $38,723, while NPR lists the average price of a used vehicle at a little over $22,000. With the rising price of new and used cars, it is no surprise that many consumers experience some form of buyer's remorse and look for ways to cancel the purchase. However, canceling a car purchase may not be possible, and when it is, it may not be as easy as some people think.
Contrary to widely held belief, there is no federally mandated right for a consumer to cancel a vehicle purchase within a three-day period, once the sales contract has been signed. Some states may offer consumers some form of cooling-off period. For instance, in California, dealers are required to offer, for purchase, a two-day right to cancel for used vehicle sales of $40,000 and under.
Unless your contract has specific language providing a right to cancel, you are the owner of the car once you sign all of the documents and cannot cancel car loan before delivery. The dealer is under no obligation to take the car back if you change your mind, even if you choose not to drive the car off the lot.
Dealer-Offered Cancellation Provision
Some dealerships will offer customers a right to cancel a purchase of a vehicle. You will need to review your purchase agreement to see if this right applies to you. Dealers that offer a 3 day right to cancel car purchase will often have stipulations stating that you will forfeit any deposits you may have paid, or may have to pay a restocking or processing fee.
If you are financing your vehicle purchase through the dealership, you may be able to walk away from the purchase if the financing is not finalized at the initial point of sale, or the terms are changed by the dealer. For example, a dealer may allow a buyer to drive a car home while awaiting final approval of the financing.
Within a few days the dealer contacts the buyer and lets the buyer know that the original terms were not approved and the buyer must bring the car back to the dealership, where the buyer would need to agree to a higher interest rate or less favorable terms to be able to keep the car. In this instance, you should be able to return the car, with the dealer required to return applicable deposit and trade-in.
Negotiating With the Dealer
If your situation has changed, attempt to negotiate with the dealer to see if the dealer will allow you to back out of the deal. Since there is often no legal mandate requiring the dealer to allow you to cancel, you will need to rely on the dealer's goodwill toward you and your situation to negotiate a successful outcome.
If you choose to leave your vehicle at a dealership after you have signed your sales contract, this may be considered a voluntary repossession on your part. A voluntary repossession will negatively affect your credit situation and does not necessarily absolve you of all financial responsibility for the car. The lien holder may attempt to collect the difference between what you owe and what the car ultimately sold for.