"Buyer's remorse" is a term that refers to a consumer deciding that he does not want to keep an item that he has purchased. These laws vary from one state to another and are distinct from consumer fraud laws, lemon laws and other similar consumer protection laws. These laws are often poorly understood. As a Florida resident, if you are experiencing buyer's remorse, get the facts on what your state's laws say before charging into the sales office to demand a refund.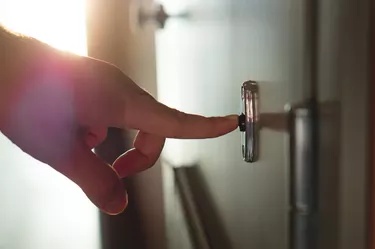 Scope of the Law
The scope of Florida's buyer's remorse law is very limited: It applies only to home solicitation sales. This means that you can exercise your rights under this law only with regard to purchases made from door-to-door salesmen. The law does not cover other types of sales, such as automobile purchases, telemarketing purchases, timeshare deals or any kind of retail or property sale. You might have recourse under other laws prohibiting fraud, or other consumer protection laws.
Time Span
You have the right to cancel a sale under the buyer's remorse law within three business days, but this is not three full business days. Your window for action ends at midnight on the third business day after the sale has been signed. For example, if you make a purchase at 4:30 p.m. on a Tuesday, you have until midnight on the Friday immediately following to exercise your right to buyer's remorse.
Notifying the Company
The onus is on you to notify the company of your intention to cancel the sale. You can do this by appearing in person at the office, by sending a telegram, or by sending postal mail. Email and telephone are not valid means for communicating buyer's remorse under Florida law. If you notify the company by mail, your letter must be postmarked by the deadline. It does not matter if the company receives the letter by the deadline, though buyers would do well to get a receipt that the letter was sent.
Cancellation Form
Your cancellation doesn't have to take any formal form. All you need to do is clearly communicate your desire to end the deal. To clearly communicate this you might wish to name the product, the date and time that it was purchased, and the name of the sales representative if you have it. This is more for your own protection than anything, as the more specific you are, the easier it will be if you have to defend the matter in court.