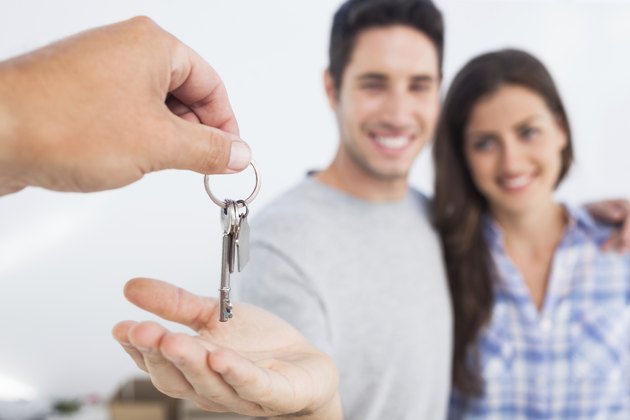 Not having to pay rent frees up money for other pursuits and helps stretch your income, but finding a rent-free place to live requires ingenuity and creative thinking. You can pursue a job that includes housing or trade services for a place to sleep and store your stuff. Being willing to relocate often helps you avoid wearing out your welcome at your rent-free accommodations.
Become a House Sitter
House sitters look after second homes or vacation homes or watch over people's houses while they travel on vacation or business. House-sitter duties may include looking after pets and houseplants. House-sitting jobs may last from a few days to a few years. You can confine your house-sitting to local houses or take advantage of house-sitting jobs around the country or around the world. House sitters find jobs through local advertising or by joining organizations such as House Sitters America and Mind My House.
Check Out Couch-Surfing
If you want to travel and not pay rent, staying with friends and family around the country can net you free accommodations and the chance to renew old ties. If you want to expand your horizons to new friends and locales, join CouchSurfing.org. Create a profile and stay with strangers around the world. The keys to making this kind of arrangement work are to call before you show up, be an exemplary guest and don't overstay your welcome. Clean up after yourself and pitch in to help around the house. And always say thank you.
Sign Up to Home Share
Home-sharing programs match up people who have extra room but need help around the house with people who need a place to live. Several areas such as New York City and Pinellas County, Florida, have programs to match senior citizens with younger people who need housing. In exchange for a place to live, you might provide home maintenance, cook meals or run errands. Some programs require participants to pay some rent, but others offer free accommodations in exchange for work.
Live Where You Work
Some jobs include housing as part of the job benefits. If you manage an apartment house or a group care home, you need to live on the premises. National Park employees, ranch workers and campground hosts usually live where they work also. For example, workers at Yosemite National Park live onsite. The park services does deduct a small amount -- less than $20 a week -- from your paycheck for your housing. If you join the military or serve in the Peace Corps, the government foots the entie bill for your housing.