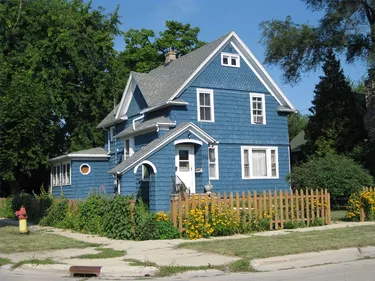 Transitional housing grants are for people who need safe housing. Such grants are funded through the federal government and distributed to nonprofits and local governments. The ultimate goal of these transitional housing grants are to move people from harm to safety, then ultimately to permanent residence.
What is Transitional Housing?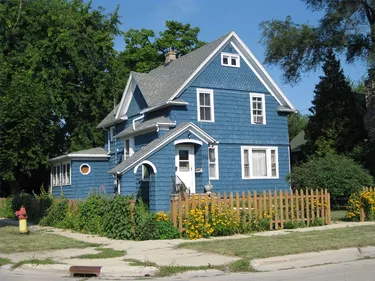 Transitional housing by definition is a place that immediately takes the client out of danger and provides support services for finding permanent housing. This transitional space may take the form of communal housing, battered shelters, churches, private homes or temporary rooms for rent.
Many nonprofit organizations and local governments receive funding for transitional housing. According to the National Task Force to End Sexual and Domestic violence, "every state has at least one transitional housing program specifically for victims of domestic violence." Each state's Department of Housing and Urban Affairs is also a resource for transitional housing information.The Department of Homeland Security's Federal Emergency Management Agency has funding for transitional needs due to natural emergencies. And be sure to contact your local faith-based organization, such as Jewish Family Services or Catholic Charities.
Needing transitional housing is only the start of the process. To ensure that the start of this ordeal becomes positive, there must be support services that commit to making sure the client does not feel alone or incapable of handling the situation. Based on that ideal, many services are offered to promote healthy decisions. The client might be in need of counseling for life skills and job hunting, so there will be trained support staff to offer that service. The client may need child care services, so that is made accessible. There might also be support groups to discuss how to deal with safety issues or determining goals. All along the way, there will be support staff to make the transition permanent and safe.
To qualify for this program, there must be a documented history that contains incidents of domestic violence, dating violence or stalking, sexual assault or history of homelessness. This program is open to people living in the United States.
Grant funding can be used for transitional housing as well as operating expenses for existing or new housing. For short-term assistance, this funding can also be used for rent, utilities, security deposits and relocation needs. Because support services might be needed, funding can also be used for transportation, child care services, case management, finding a job, and personal counseling. The ultimate point of these grant programs is to find individuals permanent and safe housing to end homelessness.