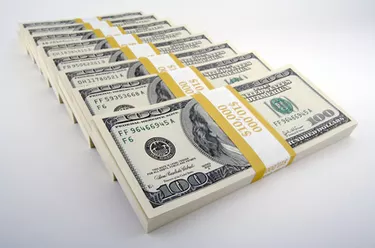 Social Security Disability Insurance (SSDI) benefits are awarded to people with impairments that prevent them from working. While there are few specific grant programs for people on Social Security disability, there are many government and private grants for people with disabilities. if a person qualifies for Social Security Disability, he will likely be eligible for most general grant programs.
Supplemental Security Income
Supplemental Security Income (SSI), a federal income supplement program, provides poor elderly, blind and disabled people with monthly stipends to meet their basic needs for food, clothing and shelter. Income guidelines state that an individual should not have any more than $2,000 in assets to be eligible. Applications can be made through your local Social Security office.
Social Security Administration Office of Public Inquiries Windsor Park Building 6401 Security Blvd. Baltimore, MD 21235 800-772-1213 ssa.gov
Home Modification Grants
The Department of Veterans Affairs offers grants for veterans with severe disabilities toward the purchase or remodeling of homes to meet their needs. The agency's Specially Adapted Housing (SAH) program provides up to 50 percent of the cost for construction or remodeling of the home, with a maximum grant amount of $50,000. This program also provides up to $10,000 for adaptive equipment. Veterans are eligible for grants if they have been deemed to have a total and permanent disability, with loss of the use of one or more extremities or blindness. Contact your regional office of the Department of Veterans Affairs.
Department of Veterans Affairs Washington, DC 20420. 202- 461-9500 800-827-1000 va.gov
Vocational Rehabilitation
State vocational rehabilitation services allocate grants to people with disabilities to fund education, training in a new field or a new business start-up. They work closely with the disabled to help them enter or return to the workforce. A vocational assessment of each person's aptitudes and interests is a pre-requisite to funding. Contact your local state vocational rehabilitation agency for more information.
Housing Grants
The Obama Administration has increased funding for rental assistance to people with disabilities. The Department of Housing and Urban Development's Project Rental Assistance Contract (PRAC) offers rent subsidization, which reduces rent to 30 percent of a person's adjusted income. Eligibility is based on 50 percent of the national median family income. A one-person household can not exceed $22,400 a year, as of July 2010, to qualify for this subsidy.
U.S. Department of Housing and Urban Development 451 7th Street S.W., Washington, DC 20410 202-708-1112 TTY: 202-708-1455 hud.gov