For most publicly traded stock, including Wal-Mart stock, you can invest in shares rather quickly if you already have a brokerage account. Investing in Wal-Mart stock is as easy as placing an online order for the number of shares in WMT -- Wal-Mart's ticker symbol on the New York Stock Exchange -- you want to acquire. But learning how to invest in Wal-Mart, or any company for that matter, means doing some research on the company's past and projected performance.
Getting Your Brokerage Account Ready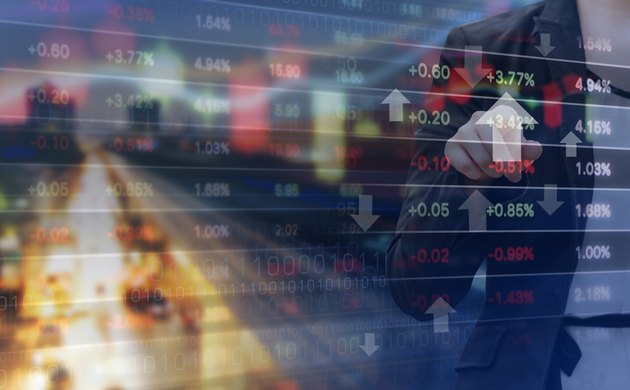 If you already have an online brokerage account, you'll want to ensure that it's sufficiently funded for any Wal-Mart trade you're considering. You can open a new brokerage account with an online broker, such as Scottrade, in a matter of minutes although many brokerages require a minimum starting deposit of $500. Once your account is open, you'll need to fund it with an electronic transfer from your bank or other brokerage account, through a wire transfer or by sending the brokerage firm a check. After you do your research, most online brokerage firms allow you to quickly buy the Wal-Mart shares, or schedule the trade when the stock hits a price you specify in the online order form.
Reviewing Wal-Mart's Annual Report
Pursuant to federal regulations governing publicly traded companies, Wal-Mart, like other public companies, is required to publish its audited financial statements each year. These, along with explanatory footnotes, are included in the company's annual report available on its website. The annual report contains a wealth of information of particular interest to prospective investors. Within the annual report is the profit or loss that Wal-Mart earned in the most recent years, information regarding projected areas of growth and decline, recent acquisitions and mergers and other major transactions, or even lawsuits, the company is involved with. The financial statements also report how much debt Wal-Mart has, as well as the amount of cash it has on hand. Taken altogether, Wal-Mart annual report data is one of the key resources at your disposal when determining if and how to invest in the company.
Other Wal-Mart Investing Resources
Your own brokerage firm likely offers in-depth online investment analysis on Wal-Mart and other stocks that can be helpful when evaluating a company. Many brokerages also offer services such as fee-based financial planners, who can discuss Wal-Mart and other stock purchases with you to help you understand the risk profile and how the stock fits with the rest of your investments. The internet is also home to reputable websites like MarketWatch, a popular online resource for investors, as great resources if you need historical stock prices.
Warning
To get the whole picture on Wal-Mart's stock performance, read press releases concerning the company, stock analyst estimates and recommendations on whether to buy, hold or sell your shares in addition to the financial statement and annual report data. No single resource should be your sole reason for deciding whether or not to invest in Wal-Mart stock.