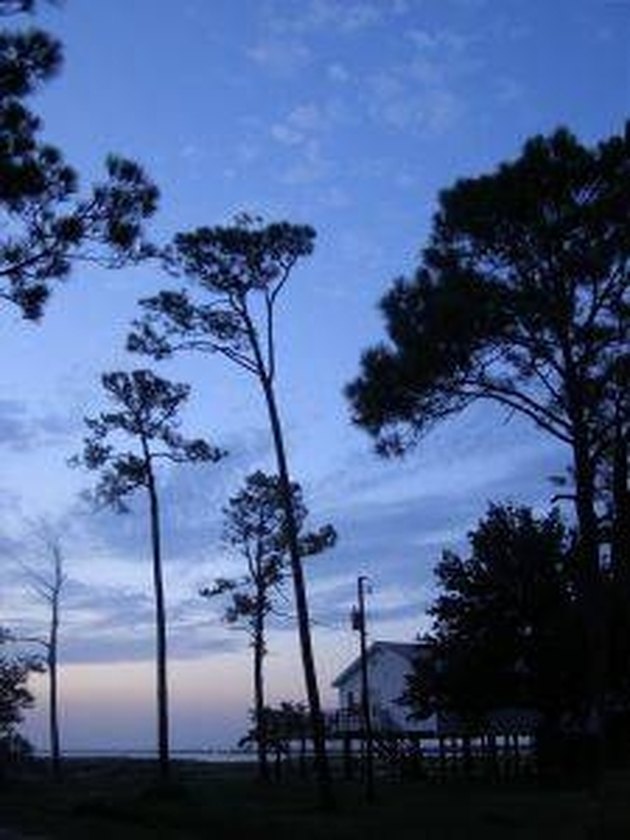 Florida is a playground and relaxing haven for many seniors and retirees. Mobile home parks offer an efficient and economical way to retire comfortably while staying active by engaging in golf, boating, hiking, social functions and visiting attractions such as Cape Canaveral and DisneyWorld.
Significance
The significance of living in a mobile home park in a Florida retirement village is the convenience and the portability of low maintenance around the exterior of the property. Mobile homes allow for a comfortable living space that is easy to take care of while allowing you to entertain with small sun rooms and decks that accompany many homes. Group activities at the park's clubhouse encourage social activities such as card games, shopping trips and singles' dances.
Considerations
When choosing a mobile home in a park in Florida, one needs to decide if he wishes to own or rent the mobile home. While most mobile home parks do require yearly fees or dues, most also charge monthly lot rent just to have the mobile home in the park, and one must consider this as an added expense to the renting or buying of the home. Mobile home parks are prevalent in a variety of sizes from small communities with only 20 or so homes to large parks with more amenities and hundreds of homes. Mobile homes in Florida also come in many different sizes, from one-bedroom units to those with three or more. Depending on what size you are looking for, you may also have to pay a higher lot rent as well as more for the home. Special hurricane insurance is required in most areas in Florida, even inland locations, due to Florida being at high risk for hurricane damaging winds.
Benefits
The benefits to living in a retirement mobile home park in Florida are that one can avail oneself of a vareity of recrational activities. Championship golf courses are widespread in the state, with some of the most popular being Arnold Palmer's Bay Hill Club and Lodge and Ginn Reunion, which are centrally located in the Orlando area--popular for mobile home communities and retirees. Many parks offer swimming pools, bike trails and mini-day trips to casinos and amusement parks, all at senior discounted prices.
Effects
When one reaches retirement age, one no longer wants to worry about putting grueling hours into yard maintenance and cutting the grass. With many mobile home parks, the yard has minimal upkeep or can be maintained by the park owner for minimal monthly fees. Living in a mobile home community is also much more cost efficient than owning a residential home in Florida, therefore saving time and money. Whether one rents or owns the mobile home in the Florida park, Florida mobile homes have a high resale and occupancy rate compared to mobile homes in other states, due to the high demand, so one will seldom lose money on the sale of your home.
Warning
One thing to keep in mind when living in Florida is that most coastal areas are prone to hurricanes and the damaging effects of flooding, wind and power outages. Even inland locations as far as Orlando can see harmful weather effects such as high winds, power outages and tornadoes from large hurricanes generated on the coastlines. The temperatures can soar in the spring,and in the summer often exceed 100 degrees, so caution should be taken when venturing outdoors on hot days.