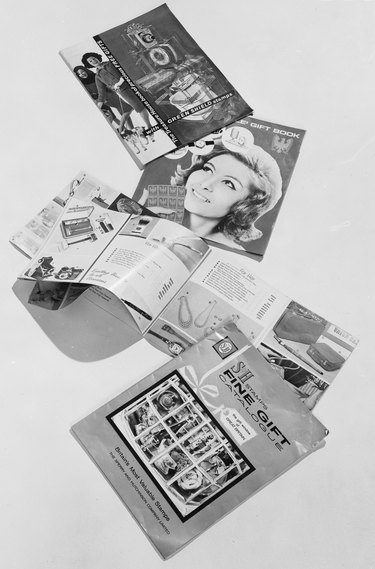 People of a certain age remember collecting those Sperry and Hutchinson (S&H) green stamps with every grocery order. The idea was to paste them in special green stamp books, which could be redeemed for merchandise at the company's redemption centers. As of June, 2014, you can only trade old S&H green stamps for the digital version if you have at least 26 complete books. The 21st century version is called greenpoints, and registration is free.
S&H Greenpoints
While the S&H green stamps redemption centers are long gone, the stamps still count for greenpoints gift certificates or gift cards via the company website, trading on a one-to-one basis. If you don't have 26 complete books, you're out of luck. If you do, ship your stamps to: ProLogic Consumer Marketing Services, Inc. Attention: S&H Green Stamps Processing Department 1625 South Congress Avenue, Suite 301 Delray Beach, FL 33445.
You must include a notarized statement listing the total number of stamps submitted; names and locations of participating stores; your S&H membership number and name, address, phone number and email address. Once the stamps are processed and approved, your greenpoints account will be updated within two weeks.