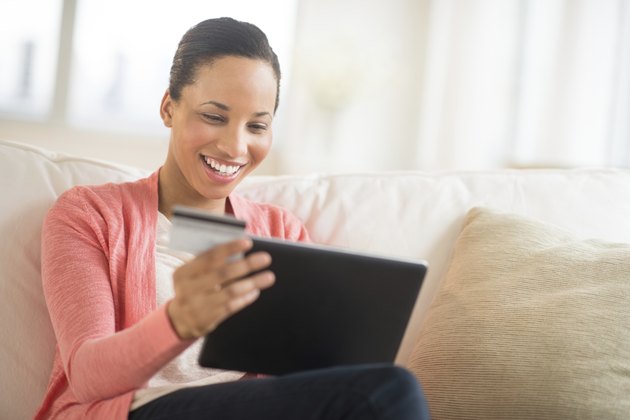 American Express offers numerous perks to users depending on which card they have. The American Express Platinum Card gives users plenty to be happy about, including amenities at the finest hotels and restaurants worldwide, 24-hour concierge service and no pre-set spending limit. Because of the benefits of having the card, acquiring one isn't something just anybody can do.
Step 1
Obtain a "standard" American Express card and use it regularly for two years. Previous American Express customers who have a consistent on-time payment history, paying more than the minimum balance on each bill, have a better chance to qualify for the Platinum Card.
Step 2
Have a credit rating of at least 700. A 700-plus credit score isn't a 100 percent guaranteed qualifier for the Platinum Card. However, having a credit score of 700 or less will decrease your chance of obtaining a Platinum Card.
Step 3
Be able to pay an initial fee of $450. You will be required to pay a yearly fee of $450 in order to authorize your Platinum Card.
Step 4
Show that you are able to pay off your card fees in full at the end of each month. This is a requirement for having an American Express Platinum Card. You can demonstrate this by having a high annual household income (around $100,000), no credit cards with excessive balances and no defaulted credit card payments.
Step 5
Apply for the American Express Platinum Card. You can do so by going to the American Express website. There are two different forms for applying for a Platinum Card--one for existing American Express customers and one for new customers.