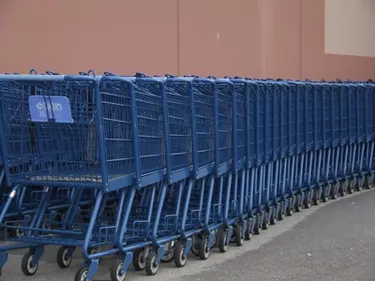 The North Carolina Electronic Benefit Transfer Card by Quest, usually called food stamps, is a great improvement over the old paper coupons that used to be dispensed. The EBT card can be used just like a debit card at the register and is more discreet than its paper predecessor. Once you've applied for food stamp benefits, you can check the status of your claim either at the office or over the phone. You can also check the remaining balance on your food stamp card online or over the phone.
Step 1
Call your case worker at your local North Carolina Department of Social Services to check the status of an application. Generic customer service will not be able to answer your questions about the status of your approval. Only a case worker can look up your file and give you its progress.
Step 2
Log on to ebtedge.com to track your purchases and your current EBT balance in North Carolina Click the "more information" tab under the cardholder section. You will be prompted to enter your EBT card number.
Step 3
Call 1-888-622-7328 to check your EBT balance over the phone. Again, you will need to enter your card number as well as your PIN. You can speak to customer service through this line if you feel your balance is incorrect or if you have lost your card.
Tip
Your benefits will appear in your account based on the last digit of your Social Security Number. For example, if your SSN ends in 1, your benefits will appear on the third of the month; if it ends in 2, it will appear on the fourth, and so on.
SSNs ending in 0 will appear on the 12th, and those without Social Security Numbers will receive their benefits on the third.
Warning
Your benefits can be expunged, or removed, due to inactivity. Never treat your EBT benefits as a savings account.
Protect your EBT card the way you would any credit or debit card.
Never use your EBT card to benefit another family. This is considered stealing.