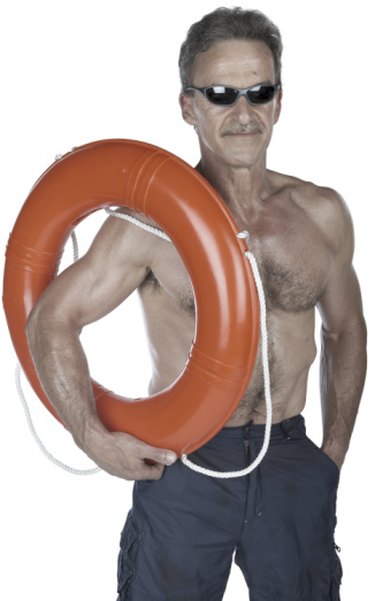 Beach lifeguards work in an exciting and dangerous profession. They must handle the physical and mental stresses accompanying their job. Before you can get a job as a beach lifeguard, you must demonstrate that you can handle these dangers. You will need to go through training and receive a license certification. You must be prepared for the dangers associated with the job. Your training will teach you how to save lives and cope with dangerous situations.
Step 1
Train yourself so that you have the physical endurance to become a lifeguard. As a lifeguard, you will need to be able to swim 300 yards without stopping. Make sure you are a strong swimmer before taking a class. You will also need to be able to perform CPR and may want to take classes before you start training.
Step 2
Take training courses approved by the American Lifesaving Association. The American Lifeguard Association tells you how to find these courses in your area. This information is available on its website. You must be at least 15 years old to take the training. The fee is usually $100 to $200.
Step 3
Find a beach where you are interested in working. The beach will let you know if it is hiring lifeguards.
Step 4
Submit an application for an available lifeguard position. You will probably be required to submit to a background check as part of the application process.
Step 5
Talk to the officials running the beach if you are hired. You will be acclimated to the beach. Each beach has its own risks and other lifeguards and officials will help prepare you. They will let you know if there are any potential dangers at their particular beach. These may include a greater likelihood of intoxicated visitors (who may need to be escorted off) and dangerous sites or zones at the beach. They will fill you in on their own procedure for dealing with any issues that may arise.
Tip
Continue training after you've been hired. You need to make sure to maintain your skills at all times.
Warning
Always be alert. Dangers will come when they are least expected.