If you own a vehicle, you need auto insurance. While obtaining car insurance under normal circumstances is relatively easy, it can be a challenge if you don't have a driver's license, despite the fact that you need it for legal and liability reasons. Follow these steps to get car insurance without a driver's license.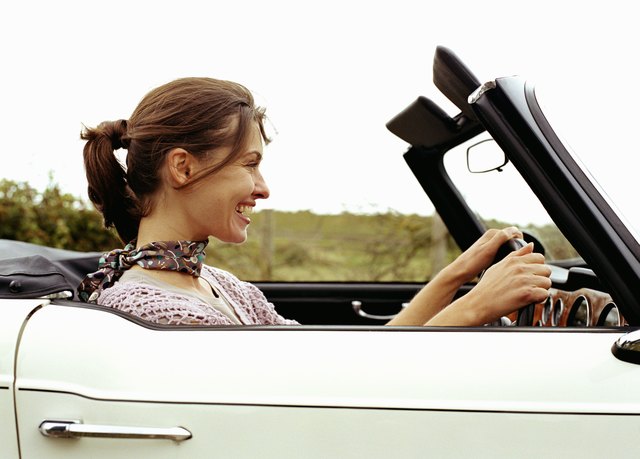 credit: David Oldfield/Photodisc/Getty Images
Step
Contact insurance providers in your area to obtain insurance quotes. Many insurance companies may not even ask if you have a valid driver's license.
Step
Explain to insurance companies, if asked, why you're without a driver's license. If it's because you're under suspension or revocation for no auto insurance, then the provider will likely give you 30 to 45 days to get your license back or the policy will expire.
Step
Pass the driver's exam if you're just reaching the legal driving age. If that is the case, most insurance companies will cover you with a driver's permit and then require proof of your license when you pass the test.
Step
Take proof of insurance to the court if you're under license suspension or revocation for no insurance, and the court will reinstate your driving privileges. Be aware that you may have to pay a fine as well.
Step
Show the insurance company proof that your license is now valid so that you can keep your insurance policy active.