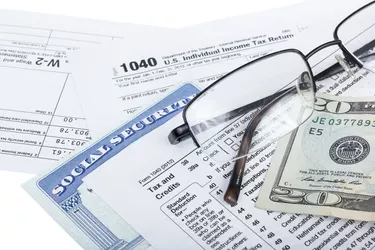 W-2 Management is an online program companies use to electronically distribute employees' W-2 forms. Also called W-2 Express, the W-2 Management program lets you download your original W-2 as well as reprint and make corrections to your W-2.
Log In and Print
To log into your W-2 Express account, enter your employer's name or code on the W-2 Management home page. When prompted, enter your username and PIN, which your employer will assign to you, and verify the security image. To print your W-2, go to the main menu in your account, click on "Get Your W-2 Now" and then print the PDF file. Before you can print a W-2, you must indicate you want to go paperless by clicking on the "Go Paperless Today" link from the main menu of your account. Next, agree to the disclosure, choose "Test Now," close the test PDF and confirm your email address, mailing address and phone number.
Other Features
To print a past W-2, visit the W-2 Reprint page from the main menu in your account. Choose which W-2 you want and how you want it delivered, such as by online print, fax or mail. If you want to print it, click on the "Test Now" link and print the PDF file. If you find any mistakes on your W-2, choose the "Correct an Error on My W-2" option. Make any necessary changes on that page and then click continue. You will receive email confirmation that W-2 Management made the changes to your account.