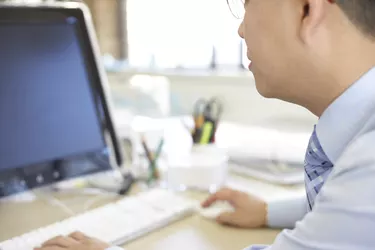 Over the years, Quicken has become the primary software many businesses and individuals use to manage their finances. The software has become such a staple that many people don't know what they would do without it and might be worried about losing their data and records if they ever switch services. Luckily, there are several ways to export and use your information if you are ready to use another service. Here's one easy way to view Quicken files through Google Docs, a free Web-based word processor, spreadsheet, presentation, and form application offered by Google.
Log on
Step 1
Turn your computer on and open an internet browser of your choice. Go to http://igoogle.com and sign into your Gmail account.
Step 2
If you are using the online version of Spreadsheets, the program will be located under the "Documents" tab in the top left corner of your Gmail homepage. If you have downloaded the program to use when you are not connected to the internet, click the "Google Docs" image on your desktop.
Step 3
In the top left-hand corner of the screen underneath the Google logo, click on the "Upload" button.
Step 4
On the upload page, there will be an option to select your file to upload. Click this option and a window will open, allowing you to select the Quicken file you would like to view. Select the file and click the "Start Upload" button.
Step 5
After the upload is complete, click on the file name to open it in a new window.
Step 6
While your document will look very similar to the original Quicken file, there may be some slight formatting differences. Changes may include loss of text formatting or formulas not working properly. Make sure all the fields were imported correctly and make any adjustments.
Tip
Note that Google Spreadsheets is not supported in an offline mode, so these instructions will only work with a running Internet connection.
Warning
Remember that Google is an online platform and documents are not automatically stored on your computer. Periodically backing up your files to your hard drive is a good idea.
Things You'll Need
Computer

Quicken files

Gmail account